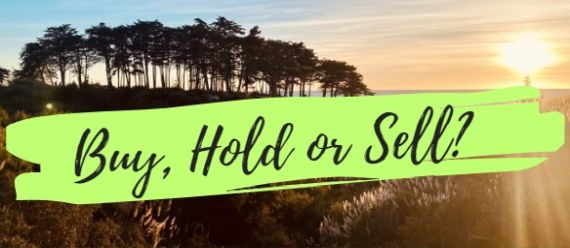 PHILLIP SECURITIES

UOB KAYHIAN

ST Engineering

Tailwinds from higher security spending, MRO demand

 Singapore stepped up defence and security spending by 12% and 17% in FY21 and FY22, respectively. This is expected to rise further, fuelled by heightened geopolitical tensions and cybersecurity threats, providing revenue visibility for STE. Total contracts won for defence and security amounted to S$5.2bn in 1H23, 20.9% higher than the whole of FY22.

 Recovery in air travel will underpin demand for aerospace MRO and components. According to IATA, air passenger-km is still 9.7% below pre-Covid. Asia Pacific's volume is still 20.3% below, and playing catch-up.

 TransCore's acquisition is on track to be earnings accretive from 2H23e, we believe, leading to a positive FY23e EBIT for the urban solutions and Satcom division.

 We initiate coverage with a BUY recommendation and discounted cash flow TP of S$4.50.

Elite Commercial REIT (ELITE SP)

A Visit To Elite's Buildings In The UK

Elite is Singapore's first and only UK-focused S-REIT, with a portfolio of mostly freehold office spaces in the UK. Our visit of 14 properties covered London, North West and Scotland, and these were mainly leased to the UK government's DWP which made up 92% of its 1H23 gross rental income. According to Bloomberg, Elite currently trades at above average yield of 14.4% vs its peers.

UOB KAYHIAN

CGS CIMB

Property – China

New Homes Sales Rebound In Key Cities; Assessing Impact Of Evergrande Event

China's easing of the mortgage policy has effectively boosted new home transactions in Tier 1 cities and core Tier 2 cities. We expect further improvement of markets empowered by continuous policy easing. Investigation into Evergrande came as a negative surprise. Very likely to fail on debt restructuring, Evergrande has a good chance of undergoing bankruptcy reorganisation. Binjiang and Longfor will remain resilient under short-term impact from Evergrande. Maintain MARKET WEIGHT.

Sarana Menara Nusantara

Key takeaways from SG & KL NDR

■ We hosted a physical NDR for TOWR in SG and KL on 18-21 Sep 2023. This became reintroduction for investors who have long overlooked the sector.

■ We view Indo tower cos' build-to-suit business model is unique compare to regional peers. Investors also interest to TOWR's rapid deployment of fibre.

■ Key concerns revolved around tower growth potential post MNO consolidation, recent decline in tower rental rates and TOWR's high gearing position.

CGS CIMB

LIM & TAN

Dialog Group Bhd

Adding malic acid tartness to its business

■ Dialog will build, own and operate an US$80m malic acid plant based in Gebeng by 2QCY26F; this is its maiden specialty chemicals venture.

■ We expect this to be a low-risk business venture given malic acid's use as a food additive but we also think that earnings contributions could be smallish.

■ Reiterate Add with an unchanged SOP-based TP of RM2.70.

Bloomberg reported that US banks are paying up to protect their cash holdings from sinking further and to safeguard against future runs on deposits, according to Bank of America Corp. Big and small institutions alike started doing this even before the turmoil in the US banking system in March, said strategists Mark Cabana and Katie Craig. Data show large time deposits — or certificates of deposit issued in amounts greater than $100,000 — have risen by about $675 billion since the beginning of the Federal Reserve's balance sheet unwind in June 2022.

S&P's analysis demonstrates the magnitude of bank outflows this year as higher interest rates incentivized depositors to pull cash out of checking or savings accounts and place them in higher-yielding alternatives. A series of bank failures touched off by the rate environment motivated further withdrawals. Charles Schwab Corp. reported the largest decrease, primarily due to outflows from brokerage accounts. Schwab's deposits fell 31.1% to $304.79 billion, S&P said in the report.

We see this trend as a key risk for Singapore Banks as well, likely muting the benefits from higher rates. Notwithstanding, the higher for longer rate environment should continue to allow Singapore banks to re-price their loan portfolios higher, thereby supporting their near-term net interest margins at 2+% levels.