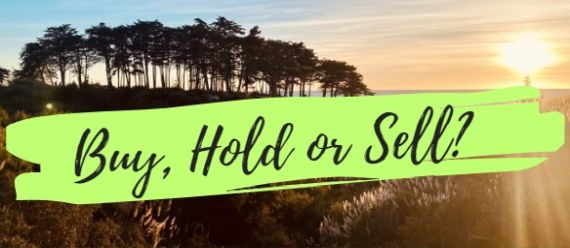 PHILLIP SECURITIES

UOB KAYHIAN

Valuetronics Holdings Ltd

Turning around after five years

 After five years of revenue decline, we expect a turnaround for Valuetronics after securing four new customers for FY24e/FY25e.

 The new factory in Vietnam will allow customers to de-risk from a China supply chain faced with high US tariffs and escalating geopolitical tension.

 Valuations are attractive at 1.1x EV/EBITDA with a dividend yield of 5%. Valuetronics carries a net cash of HK$1bn (S$177mn) on its balance sheet, or 80% of the market cap. We initiate coverage with a BUY recommendation and target prices of S$0.61. We peg our target price to industry valuations of 11x PE 1-year forward earnings. Valuetronics has an existing share buy-back plan to purchase an estimated 60mn shares (or S$32m) at the current price.



Marco Polo Marine (MPM SP)

Riding On The Offshore Boom

MPM reported strong top-line growth in 3QFY23, from an uptick in utilisation rates in both its ship chartering and shipyard segments. MPM continues to expand into the APAC offshore sector, with its CSOV expected to be ready by 3Q24 and partnerships in Japan and South Korea. It has also recently announced the construction of a new dry dock, boosting ship repair capacity by up to 25% to capitalise on higher demand for ship repairs. Maintain BUY with a target price of S$0.06.

UOB KAYHIAN

CGS CIMB

Healthcare – Malaysia

Lacking Compelling Catalysts

We expect increased allocation to the MoH in Budget 2024 albeit at a tempered rate given other pressing priorities. Over the longer term, structural reforms as outlined by the HWP should significantly integrate both the private and public sectors, but it should not detrimentally affect the former's financial prospects. Sector earnings should recover in 2024 but there is a lack of compelling catalysts. Maintain MARKET WEIGHT. Top pick: KPJ Healthcare.

Oil & Gas - Integrated

Gas cost likely to fall in 2024F

■ We expect lower pool gas cost to partly alleviate margin pressure for Thai power producers amid mounting risk from the government's populist policies.

■ Nevertheless, we believe upstream PTTEP will fare better than PTT and power producers due to limited likelihood of government intervention.

LIM & TAN

OCBC

Frasers Centrepoint Trust / FCT ($2.18, down 2 cents) has entered into a sale and purchase agreement with unrelated third parties to divest 143,898,398 units in Hektar Real Estate Investment Trust (Hektar REIT), representing approximately 30.97% of the total number of 498,787,970 Hektar REIT Units in issue.

The Manager believes that FCT's unitholding in Hektar REIT is non-core to its portfolio and investment strategy. The Divestment enables FCT to recycle the net proceeds to be deployed for capital management, working capital and/or investments that are consistent with its core suburban retail strategy.

FCT's market cap stands at S$3.7bln and currently trades at 19.1x forward PE and 0.9x PB, with a dividend yield of 5.6%. Consensus target price stands at S$2.37, representing 8.7% upside from current share price. Although we like FCT's push recent push with green initiatives, we are currently wary of the hawkish environment which should persist in the short to medium term. As we think FCT trades at fair valuations, we are currently maintaining a HOLD on FCT until a more dovish environment is observed (i.e. Fed pivoting), or if valuations becomes much cheaper.

Dyna-Mac Holdings
Singapore | Energy

Rating BUY (as at 22 September 2023)
Last Close SGD 0.360
Fair Value SGD 0.505
Sailing the high seas


• Differentiated player with niche core competencies and dedicated commitment to quality
• Additional fabrication capacity will allow Dyna-Mac to pursue more projects to grow its top line
• Reiterate fair value estimate of SGD0.505

Investment thesis
Dyna-Mac Holdings Ltd. (Dyna-Mac) is a leading fabricator of offshore topside modules and facilities, such as floating production storage and offloading (FPSO) vessels. Its strategy to remain focused on niche topside module construction and to differentiate itself through its commitment to quality and reliable, timely deliveries positions it well to capture burgeoning
demand for FPSO modules amidst a shortage in capacity. We also think that Dyna-Mac could deploy cash to expand its current yard capacity or to grow inorganically in a manner that is accretive to earnings, backed by its healthy net cash position. Although its share price has retraced slightly since Aug 2023, the stock is still up substantially year to date (YTD). We continue to see further upside for Dyna-Mac given a stronger-than-expected upcycle and potential catalysts ahead for the company, and reiterate our fair value estimate of SGD0.505.