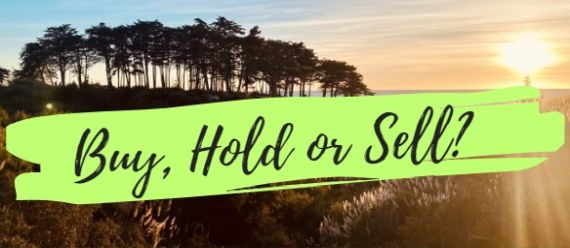 UOB KAYHIAN

UOB KAYHIAN

Sembcorp Industries (SCI SP)

Catering To Singapore's Long-term Energy Security

SCI's recent gas supply contract from a new gas field in the West Natuna Sea ensures security of supply for its new 600MW power plant as well as for Singapore. While the gas price is unknown for now, pipeline prices are materially less volatile than LNG prices thus ensuring more stable margins over the long term. Maintain BUY. Target price: S$7.20.

Insurance – China

1H23 Results Wrap-up: Delivering Impressive NBV Growth As Expected

Both domestic and regional life insurers delivered strong NBV growth in 1H23 after China's reopening. P&C insurers continued their sustained premium growth with a slight increase in CoR. We expect domestic and regional life insurers' NBV growth to diverge in 2H23 due to the suspension of higher-rate products in China and the attractive yield in Hong Kong, which is leading to higher growth in the MCV segment. Maintain OVERWEIGHT. Top picks: PICC P&C and Prudential.

CGS CIMB

CGS CIMB

Yangzijiang Shipbuilding

Inverse direction between ASP and cost driving margin upcycle

■ We visited YZJSB's New Yard and Xinfu Yard in Jiangyin on 19 September. The yards are currently executing orders clinched in 2021.

■ The inversed direction between ship prices (+c.30%) and steel prices (-c.40%) since May 2021 should lead to a margin expansion for YZJSB in FY24-25F, in our view.

■ Its improving earnings quality in FY24F (we project 15% EPS growth) could stand out given the 4.4% aggregate net profit growth for the Singapore companies we cover.

■ Reiterate Add with a higher TP of S$1.96 at 50% premium (previously 30%) to the average P/BV of CY23F for regional yards on YZJSB's superior margins and ROE.

Want Want China

Good margin expansion

■ Want Want achieved strong yoy sales growth in 1QFY3/24, but management said yoy sales slowed down in Jul/Aug, due to the high base last year.

■ For 1HFY3/24F, we expect the company to achieve 8.7% yoy sales growth, driven by strong sales growth for Hot Kid milk.

■ We also expect Want Want to see improved GPM and OPM in 1HFY24F and FY24F, due to lower raw material prices and good control of SG&A expenses.

■ We maintain our earnings forecasts for FY23-25F, and we project sales/net profit to grow 7.7%/14.9% in FY3/24F (8.7%/17.2% for 1HFY24F).

■ Reiterate Add with an unchanged DCF-based TP of HK$6.3.

MAYBANK KIM ENG

MAYBANK KIM ENG

Advanced Info Service (ADVANC TB)

Easing competition and cost control to support 3Q23E

Reiterate BUY due to strong earnings momentum Reiterate BUY on ADVANC due to strong quarterly earnings momentum. Including our anticipated 3Q23E core profit of THB7.4b (+19% YoY, +4% QoQ), ADVANC would have four consecutive quarters of QoQ profit growth from 4Q22 to 3Q23E. We expect easing competition (in mobile and FBB markets) and stable expenses (marketing, content, D&A) to support strong profit growth in 3Q23E when results are reported on 30 Oct. Our DCF-based TP of THB251 is unchanged (7.6% WACC, 2.0% terminal growth).

Ta Ann (TAH MK)

On track

BUY for its undemanding valuation and high div. yield We make no changes to our FY23E earnings as we anticipate earnings to play catch up in 2H driven by seasonally higher CPO output and lower costs. We continue to like TAH for its undemanding single-digit PER valuation and attractive DY of >7% (based on 60% DPR). Excluding its net cash of MYR223m (as at end-June; ie. 14% of its market cap), TAH trades at 7x FY23E PER. Its capex requirement is merely c.MYR70m for FY23. BUY with an unchanged TP of MYR3.75 on 9x FY23E PER, -0.5SD of its 5Y mean.