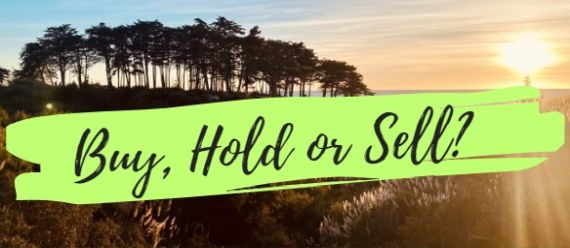 UOB KAYHIAN

UOB KAYHIAN

CDL Hospitality Trusts (CDREIT SP)

Singapore And Europe Leading The Recovery

CDREIT's six Singapore hotels will benefit from higher occupancies and increased contributions from GCWH during the seasonally stronger 2H23. Visitor arrivals have picked up since July as Singapore becomes a preferred destination for well-heeled Chinese tourists. CDREIT will benefit from the continued recovery in Germany and Italy. Residential Build-to-Rent project The Casting in the UK will start contributing in 2H24. Maintain BUY for 2024 distribution yield of 5.8%. Target price: S$1.48.

Commodities – China

Weekly: Signs Of Economic Stabilisation From Improving CPI/Credit Data

Metal prices have been boosted by China's Aug 23 CPI figures which have returned to positive territory, paring some of the losses last week given the strength of the US dollar. Iron ore prices corrected last week as Chinese authorities stepped up intervention and warned futures brokers not to hype up iron ore prices. Steel production activities expand further as steel mills anticipate consumption to pick up further. Cement shipments continue to recover as weather conditions improve, but rising coal prices are eroding margins.

LIM & TAN

MAYBANK KIM ENG

Olam Group Limited ($1.17, down 0.11) refers to two articles (the "Articles") recently published in Nigeria by www.dailynigerian.com and separately by www.primebusiness.africa concerning the activities of Olam Nigeria and its subsidiaries ("Olam Nigeria"). By way of background, the Olam Group has its origins in Nigeria. Over the course of the last 34 years, the Olam Group has grown its presence to 67 countries and become a successful global food and agribusiness, with annual revenues of US$40.77billion in FY2022.



Olam's major shareholders consist of Temasek (51.34%), Mitsubitshi Corp (14.51%) and founders Kewalram Singapore (6.8%). At $1.17, Olam is capitalized at $4.47 billion and trades at 21x historical PE, 0.68x price to book and 6.4% dividend yield. There is no active analyst coverage based on Bloomberg data and we note that the company has been buying back shares recently, having bought back 14.25 million shares so far out of their allowable maximum buy back of 191.9 million shares. We would prefer to await the results and findings from Olam's audit committee's (assisted by external counsel and external auditors) review of the matter given that its PE of 21x is not low while the allegations are serious and needs to be properly addressed.

Regional Plantations

Stockpile jumped on weak exports

Production hit 10-month high August stockpile of 2.12mt hit a 7-month high on seasonal output recovery and weak exports. We maintain our 2023 CPO ASP forecast of MYR3,700/t as CPO price needs to stay competitive in the short term to help stimulate demand amid anticipated strong output recovery in 2H23. We maintain our NEUTRAL call on the sector. Preferred BUYs are FR, BAL, SOP, & TAH.

DBS RESEARCH

Venture Corp

Depressed valuation offers favourable entry point

Upgrade to BUY; trading at trough valuation despite solid financials

Industry leaders in Venture's technology domain expect a better 2024, which will benefit Venture's earnings outlook

Not immune to macro-economic headwinds in the near term; longer term growth strategies in place

No change in earnings and TP of S$15.40 though potential upside for higher DPS given high cash level

We upgrade Venture to BUY from Hold, premised on :-

Trading at trough valuation. Venture's share price has plunged 25% since our downgrade call in May 2023, after the release of weaker than expected 1Q23 results. Besides the muted outlook, the weak share price performance was also due to portfolio rebalancing from its removal from the MSCI Singapore Index. At current FY23F/FY24F PE of 12.6x/11.2x, the stock is trading at the previous low in March 2020, which was due to the COVID pandemic. We believe the attractive valuation should not be ignored for a company with strong financials, above-peers' net margins and high net cash as % of market capitalization at 24%.

Industry leaders in Venture's technology domains expect a better 2024. Though the outlook for 2023 is muted, 2024 is expected to be a better year.


Higher DPS on the cards? With its strong net cash position, we believe there is a possibility that Venture could increase its DPS of 75Scts (5.9% yield) once the outlook improves.