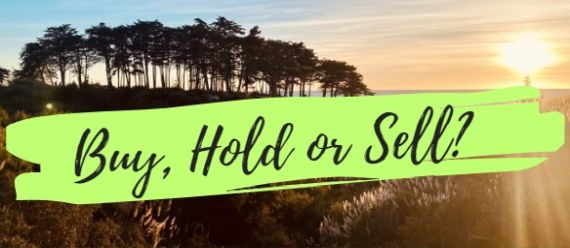 PHILLIP SECURITIES

UOB KAYHIAN

Suntec REIT

The discounted gem

 1H23 revenue rose 10.2% YoY driven by strong rental reversion of Singapore assets (+17.5% yoy for Suntec City Mall, +10.8% yoy for office portfolio). Revenue for Suntec Convection surged 95.2% YoY and is expected to be back to pre-COVID level in FY24e.

 SUN is actively deleveraging with a target gearing ratio of 40% (1H23 gearing: 42.6%). c.S$14m divestment of strata units in Suntec Office were completed in the 1H23. SUN remains committed of the divestment and eyeing other assets such as 477 Collins Street.

 At 0.57x P/NAV (FY23e, NAV:2.13), SUN is currently trading at 0.33 SD below its mean of 0.78 P/NAV and below the average SREIT historical valuation of 0.86x P/NAV. We initiate coverage with a BUY recommendation on Suntec REIT and a DDM-based target price of S$1.47 and an annual dividend yield of 5.64% under the current share price.

Industrial Automation – China

2Q23 Results Wrap-up: Robust Share Gains Offset By Slow Recovery

As foreign brands struggled to destock amid a tough macro environment, domestic automation names maintained the robust momentum in market share gains, with both Inovance and Estun seeing record-high market shares during 2Q23. The market's recovery is slower than expected, but we are starting to see more positive signs, such as a pick-up in demand from cyclical end-markets, and slightly better sentiments from consumer electronic names. Maintain OVERWEIGHT

UOB KAYHIAN

MAYBANK KIM ENG

Seatrium (STM SP)

Positive Vibes From A Tour Of An FLNG Vessel

Our recent tour to Seatrium and Golar's FLNG project showed that there continues to be a high level of interest in such vessels from an energy supply and financing standpoint. The imminent completion of this complex vessel underscores Seatrium's ability to safely and successfully deliver a quality project, which is key to maintaining its competitive edge in winning new orders. We are confident that newsflow on new orders will be robust in the next 6-12 months. Maintain BUY. Target price: S$0.19.

Sea Ltd (SE US)

TikTok Shop ban threat positive for Sea

Potential boost for Shopee TikTok Shop has been accused of unfair competition by local MSMEs through cheap imports. Indonesia is one of Shopee's largest markets and the platform has ~40% share of online sales. Regulatory action that restrains TikTok Shop should result in market-share shifts in favour of existing platforms, including Shopee (which is owned by Sea). Further, TikTok shop's relatively lower fee structure and aggressive investments in Indonesia have spurred Sea to invest more heavily in subsidies and marketing to protect market share. Any regulation that restrains TikTok is likely to result in a more rational competitive market.

MAYBANK KIM ENG

LIM & TAN

Genting Malaysia (GENM MK)

Two latent catalysts in the United States taking shape

Maintain BUY call and MYR2.77 DCF-TP Over the last 2 weeks, newswires reported 2 events which are significant to GENM. First, the RFA process for 3 downstate commercial casino licenses in New York State has resumed, which we gather favours GENM. Second, the Mashpee Wampanog tribe, which is indebted to GENM, could be trying to revive construction of its own integrated resort, the FLRC. Under a 'blue sky' scenario, our long term (FY25E) earnings estimates could be lifted by 74% and DCF-TP could be raised by 31% to MYR3.62.

Keppel Corp ($6.81, down 4 cents) through its Infrastructure Division, has received conditional approval from the Energy Market Authority of Singapore (EMA) for the long-term import and sales of 300 megawatt (MW) of low-carbon electricity from renewable energy sources in Indonesia to Singapore.


The conditional approval by EMA to Keppel was announced by Dr Tan See Leng, Minister for Manpower and Second Minister for Trade and Industry, Singapore, on the sidelines of the Indonesia Sustainability Forum in Jakarta, Indonesia, in the presence of H.E. Rachmat Kaimuddin, the Deputy for Infrastructure and Transportation Coordination at the
Coordinating Ministry for Maritime Affairs and Investment, Indonesia, as well as Mr Ngiam Shih Chun, Chief Executive of EMA.

Keppel Corp's market cap stands at S$12.4bln and currently trades at 5.0x forward PE and 1.1x PB, with a dividend yield of 4.9%. Consensus target price stands at S$7.87, representing 15.6% upside from current share price. We maintain an "Accumulate" rating on Keppel Corp.