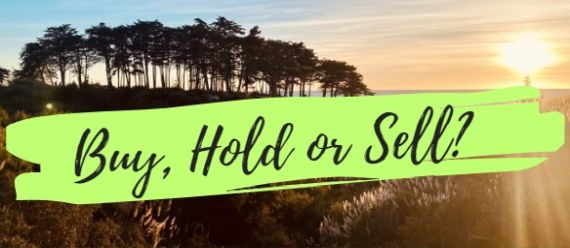 UOB KAYHIAN

UOB KAYHIAN

STRATEGY – SINGAPORE

Alpha Picks: Adding MINT While Removing RMFD

On a market cap-weighted basis, the STI outperformed our Alpha Picks by 0.3ppt, which was helped by our industrial stock picks. On a price-weighted and market-cap weighted basis, however, our portfolio significantly underperformed due to Sea Ltd. We note that our Alpha Picks portfolio has nevertheless beaten the STI in 16 out of the past 18 months. For Sep 23, due to favourable tailwinds for its data centre segment, we add MINT while removing RFMD from our Alpha Picks portfolio.

STRATEGY – MALAYSIA

NIMP 2030

The PM unveiled the New Industrial Master Plan 2030 (NIMP), the country's industrial policy for the manufacturing sector spanning seven years until 2030. The wellstrategised plan targets to enhance the sector's value-add, employment and wage dynamics by deepening the economic complexity of supply chain, upskilling and support for SMEs. While we await the granularity of incentives and roll-outs, our top manufacturing picks include CAPE, Inari and NationGate.

CGS CIMB

CGS CIMB

Insurance - Overall

The battle for MCV heats up in HK

■ More insurers are using brokers to rapidly grow MCV insurance given agent growth difficulties, with competition looking more intense than pre-pandemic.

■ We see US$/Rmb currency weakness, falling China rates and a favourable US-China yield gap continuing to drive FY23F-24F MCV insurance strength.

■ 2Q23 MCV health insurance is only 30% of 2Q19's level, unlike MCV whole life (175%), which clearly highlights the two-speed recovery of MCV.

■ MCV policy risks could become elevated at end-2024F/early 2025F, in our view. Retain sector Overweight. Our sector top picks: AIA and Pru.

Oil & Gas - Integrated

First read on potential new energy policies

■ The new government is mulling liberalising the import of refined products but we do not believe this will lead to structurally lower fuel prices.

■ Potential ex-refinery price formula adjustments could negatively affect oil retailers more than refiners, in our view

LIM & TAN

LIM & TAN

We highlight Wing Tai Holdings' (S$1.35, unchanged) FY23 results with revenue and operating profit coming in at S$476.3mln (-7.4% yoy) and S$26.9mln (-56.7% yoy) respectively from lower progressive sales as most of its development units in Singapore have been sold.

Net profit decreased 90.5% to S$13.3mln as the Group suffered fair value losses on investment properties through its 34.1% stake in the HKEX-listed Wing Tai Properties. Excluding fair value losses, underlying FY23 net profit was 10% lower yoy at S$131.3mln, led by a decline in development profits and broadly in line with our expectations.

At S$1.35, Wing Tai is capitalized at S$1.03bln and trades at an undemanding P/B ratio of 0.33x (back to Mar'20 levels during Covid-19), which is a 25% discount to its historical mean P/B ratio of 0.44x. At a low net gearing ratio of 8%, the Group's cash buffer of S$402.1mln provides firepower for landbank replenishment. Wing Tai has consistently paid out final dividends of 3cts/share for over a decade, with special dividends depending on the performance of the Group for that year. FY23 was no different with total dividends of 5 S cts (3 S cts final and 2 S cts special), a decent 3.7% yield. While Wing Tai trades at attractive valuations at the current share price of S$1.35, we do not foresee any near-term catalysts in a moderating property market. Maintain Accumulate with a lower target price of S$1.80 (previous TP: S$1.95), pegged to an unchanged 0.44x P/B (5-year average).

Keppel Corp ($6.94, unchanged) and DBS Bank ($33.30, unchanged) today announced that they have signed a memorandum of understanding to jointly scale up sustainable urbanisation and digitalisation solutions in Asia, with a focus on India given DBS' increasing presence in one of the world's fastest growing economies. The collaboration aims to accelerate the adoption of energy optimisation and sustainable solutions across energy intensive segments including healthcare, hospitality, as well as commercial and industrial real estate.

The commitment is in line with the spirit of the recently concluded Business 20 (B20) dialogue in New Delhi, which focused on enabling Responsible, Accelerated, Innovative, Sustainable and Equitable (RAISE) businesses to drive sustainable economic growth and development

Keppel Corp's market cap stands at S$12.2bln and currently trades at 5.0x forward PE and 1.1x PB, with a dividend yield of 4.8%. Consensus target price stands at S$7.87, representing 13.4% upside from current share price. Meanwhile, DBS's market cap stands at S$85.9bln and currently trades at 8.6x forward PE and 1.5x PB, with a dividend yield of 6.5%. Consensus target price stands at S$37.52, representing 9.6% upside from current share price.