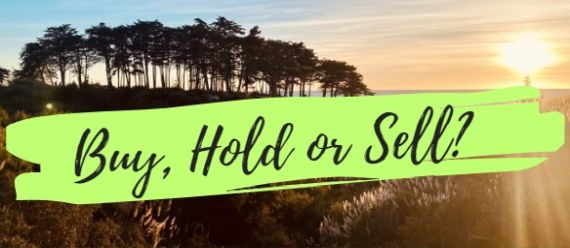 UOB KAYHIAN

UOB KAYHIAN

Aztech Global (AZTECH SP)

Touring Aztech's Manufacturing Facility In Dongguan

We visited Aztech's manufacturing facility in Dongguan and R&D centre in Shenzhen to better understand its manufacturing flow and R&D capabilities. In the plant, we observed high-volume production and operational efficiencies. Aztech's ability to leverage on its R&D expertise and provision of one-stop design and manufacturing services allows it to attract and build long-lasting relationships with its clients. Maintain BUY. Target price: S$1.00.



Frasers Centrepoint Trust (FCT SP)

Sharpening Focus On Dominant Suburban Malls

FCT intends to divest CCP for S$338m in cash, which represents an attractive exit yield of 4.3%. Proceeds from the divestment would be utilised to repay loans with higher interest rates and reduce aggregate leverage from 40.2% to 37.1%. Cost of borrowings is expected to improve by 0.1ppt to 3.6%. FCT's suburban malls cater to basic necessities and benefit from the hybrid work arrangement. The company provides defensive FY24 distribution yield of 5.3%. Maintain BUY. Target price: S$2.50.

UOB KAYHIAN

CGS CIMB

Insurance – China / Hong Kong

Outstanding 1H23 Results From PICC P&C, Ping An And Prudential

PICC P&C, Ping An and Prudential delivered impressive interim results, as reflected by strong growth in their premium income and new business value. In particular, the robust demand for saving products from China customers boosted the life insurers' NBV with double-digit growth. Meanwhile, PICC P&C's underwriting profit benefitted from the economic reopening and better combined ratio. Maintain OVERWEIGHT. Top picks: Ping An and Prudential.

Haidilao

Effective cost-saving measures

■ Haidilao reported its total revenue increased 24.6% yoy to Rmb18.9bn in 1H23, below our expectation.

■ But net profit reached Rmb2.26bn in 1H23, up 31x yoy, beating our expectation, driven largely by a GPM expansion and effective control of expenses.

■ Table-turnover rate was 3.3x for all its stores and 3.5x for same stores in 1H23 (vs. 3.0x and 3.1x in FY22), which we expect to improve hoh in 2H23F.

■ We now expect Haidilao to achieve FY23F revenue and NP growth of 25.8% and 144.7% yoy, respectively.

■ We reiterate our Add rating with a higher DCF-based TP of HK$30.

LIM & TAN

CGS CIMB

Sembcorp Industries ($5.46, down 1 cent) and its joint venture partner in Vietnam, Becamex IDC Corporation (Becamex), a state-owned enterprise, have announced the addition of four new Vietnam Singapore Industrial Parks (VSIP) to its portfolio. Memoranda of Understanding (MOUs) for 10 prospective VSIPs were also presented.

The new projects were inaugurated by Their Excellencies, Mr Lee Hsien Loong and Mr Pham Minh Chinh, the Prime Ministers of Singapore and Vietnam respectively. The heads of government were joined by ministers and provincial leaders in a special state event to support the VSIP projects, a symbol of Vietnam-Singapore relations.

SCI's market cap stands at S$10bln and trades at 12.4x forward PE and 2.5x PB, with a dividend yield of 2.4% (including special div of 4 cents). Consensus target price stands at S$6.22, representing a 13.9% upside to consensus target price. We continue to like SCI's transition away from "dirty" energy to "clean" energy as global governments and fund managers increase their focus on "Environmental, Social and Governance" considerations. We thus maintain our "Accumulate" recommendation on Sembcorp Industries.

Bank Rakyat Indonesia

In-line results; more upside from growth

■ 1H23 net profit of Rp29.6tr was in line, at 51%/50% of our/consensus' FY23F.

■ 1H23 loan growth was below guidance (10-12%), but BBRI said that it is still targeting its 10-12% guidance by year-end (likely lower end).

■ NIM was within guidance, but we have concerns about the banking sector's liquidity going into 2H23F. Reiterate Add.