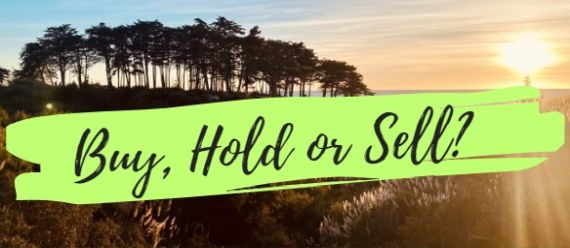 UOB KAYHIAN

UOB KAYHIAN

Civmec (CVL SP)

FY23: Dividend Beats Expectation By 25%; Tendering Activities Remain Strong

FY23 earnings of A$57.7m (+13.7% yoy) are slightly above expectations, forming 103% of our full-year estimate. This was driven by higher gross profits across all sectors, leading to a 0.6ppt yoy expansion in net margin. Dividend beat our expectation by 25%, with a full-year DPS of 5.0 A cents (+66.7% yoy), representing a dividend yield of 6%. Civmec continues to see strong tendering activities across all sectors and we expect its robust orderbook to drive further growth. Maintain BUY with a target price of S$1.23.



BYD Company (1211 HK)

2Q23: Earnings Up 145% yoy And 65% qoq, In Line

BYD posted in-line 2Q23 net profit of Rmb6,824m (+142% yoy/+72% qoq), vs its guidance of Rmb6,370m-7,570m, driven by sales growth and margin recovery. This brings 1H23 net profit to Rmb10.95b (+205% yoy), vs our 2023 estimate of Rmb23.81b (+43% yoy). Looking ahead, we expect earnings to continue growing qoq in 2H23, driven by new model launches. We keep 2023-25 net profit forecasts at Rmb23.81b/ Rmb37.57b/Rmb53.36b. Maintain BUY. Target price: HK$590.00.

UOB KAYHIAN

LIM & TAN

Xiaomi Corp(1810 HK)

2Q23: Solid Beat On Robust Margin Expansion

Xiaomi reported a strong beat in its 2Q23 results with adjusted net profit 28% above our and consensus estimates on the back of better-than-expected margin expansion across all businesses. Going forward, we expect a gradual recovery in its smartphone business, while margins may remain elevated thanks to the premiumisation strategy, and a more stable forex impact. Upgrade to BUY. Raise target price to HK$15.30.

Tiong Woon Corporation ($0.50, up 0.5 cent) recorded revenue of $135.8mln for the twelve months ended 30 June 2023 ("FY2023"), an improvement of 11% from a year ago. This was mainly attributable to the increase in contributions from Heavy Lift and Haulage segment.

Gross profit was $54.2mln in FY2023, an increase of $4.8mln or 10% from $49.3mln in FY2022 while gross profit margin remained consistent at approximately 40% for both years. The Group's net profit attributable to shareholders increased by $4.3mln or 38% from $11.4mln in FY2022 to $15.7mln in FY2023.

Tiong Woon's market cap stands at S$115.9mln and currently trades at 7.4x PE and 0.4x PB, with a dividend yield of 2%. While construction industry continues to do well and TWC having raised dividends, we continue to remain cautiously optimistic of the medium term prospects of Tiong Woon.

CGS CIMB

CGS CIMB

Keppel DC REIT

KL NDR highlights

■ Limited impact from volatile electricity prices due to lease structure and fixed electricity contracts. Johor DCs complementary, not cannibalistic to SG DCs.

■ Third-party assets in Japan and Korea are potential near-term acquisitions.

■ Reiterate Add with an unchanged DDM-based TP of S$2.53.

RHB Bank Bhd

Unlocking management overlay

■ RHB Bank's 1HFY23 net profit was below our expectation, at 44% of our fullyear forecast, due to lower-than-expected net interest income.

■ It wrote back a total of RM284m in management overlay in 2Q23, leading it to register a net write-back in LLP and strong net profit growth of 28.3% yoy.

■ RHB Bank is our top pick for banks, given its highest dividend yield in the sector (6.5% in CY23F) and enticing valuation (CY24F P/E of 7.1x).