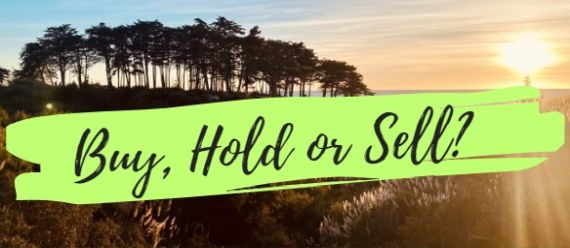 PHILLIP SECURITIES

PHILLIP SECURITIES

Singapore Telecommunications Ltd

Directionally healthy

 2023 Investor Day: Mobile price recovery is underway in India, delayed in the Philippines and Thailand and likely in Indonesia. Australia and Singapore face challenges due to lowend competition by MVNOs.

 Growth drivers for Singtel include fixed broadband (Indonesia, India and Thailand), data centres and NCS. There is an upside to ordinary dividends with S$2bn of excess cash yet to be returned. Generative AI will soak up data centre supply even faster due to the spike in power and cooling requirements.

Q & M Dental Group Ltd

Still filling up the new clinics

 1H23 revenue was within expectations, but earnings were below. Revenue and adjusted PATMI were 47%/29% of our FY23e forecast. Post-expansion of clinics, the company is facing operating cost pressure such as staff cost, utilities, rent, finance and development expenditure of AI-guided clinical support software.

 Q&M has not opened any new clinics this year. The aim is to raise the utilisation of existing clinics with dentists and improve skill sets, especially for the loss-making clinics.

UOB KAYHIAN

LIM & TAN

Rex International Holding (REXI SP)

1H23: Weak Results As Expected, With Production Going From Bad To Worse

REX reported a 37% yoy decline in PATMI that fell short of expectations. The highlight was its 12% yoy production growth, which was bolstered by new wells coming onstream at Brage; however, its Oman oil production remains problematic. Outlook for 2H23 appears bleak as two of its three oil fields started off 2H23 with production issues as reported in its Jul 23 update. Maintain SELL. Target price: S$0.10.

Wing Tai Holdings' (S$1.32, down 1 cent) has announced its results for the financial year ended 30 June 2023 with total revenue of S$476.3 million, a 7% decrease from the S$514.6 million revenue recorded in the previous year. Net profit attributable to shareholders came in at S$13.3 million as compared to S$140.2 million in the previous year. Excluding the fair value losses on the investment properties, the underlying net profit of the Group is S$131.3 million in the current year as compared to S$145.7 million in the previous year, a decrease of 10%.

This decrease in revenue is mainly due to the lower contribution from development properties. The current year revenue from development properties was largely attributable to the progressive sales recognised from The M at Middle Road and the last unit sold in Le Nouvel Ardmore in Singapore. The Group recorded an operating profit of S$26.9 million in the current year as compared to S$62.3 million in the previous year. This decrease is primarily due to the lower contribution from development properties.

At S$1.32, Wing Tai Holdings is capitalized at S$1.0bln with a P/B of 0.32x (back to Mar'20 levels during Covid-19). The Group recommended FY23 full year dividends of 5 cents (3 cents final and 2 cents special), 1 cent below FY22 dividends of 6 cents (3 cents final and 3 cents special). Dividend yield stands at 3.8%. While a huge portion of its decrease in profits drop is due to fair value losses of its investment properties, we note that these losses are non-cash in nature and core business profit has been in line with expectations. We maintain an "Accumulate" on Wing Tai.

LIM & TAN

ISOTeam Ltd ($0.045, up 0.004) an established and leading player in Singapore's building maintenance and estate upgrading industry, has returned to profitability for the 12 months ended 30 June 2023 ("FY2023") after three financial years of losses. The Group recorded net attributable profit attributable to shareholders of S$1.4mln as compared to a loss of S$13.2mln in the previous corresponding 12 months in 2022 ("FY2022"). It attributed its turnaround to a sharpened focus on its core construction-related businesses as well as the positive post-Covid environment.

ISOTeam's topline in FY2023 rose 14.4% year-on-year ("yoy") to S$110.4mln with three of its four business segments recording high double-digit revenue growth. Lifted by post-pandemic recovery in the construction sector, R&R, which is the largest revenue generator, rose 20.8% yoy to S$35.3mln, while C&P and Others rose 48.2% and 36.0% to S$13.5mln and S$28.3mln respectively.

At 4.5 cents, ISOteam is capitalized at $31.2mln and trades at a historical PE of 22.2x and forward PE based on Bloomberg consensus profit estimate of $5million of 6.2x. Bloomberg consensus 1 year target price is 8.7 cents.