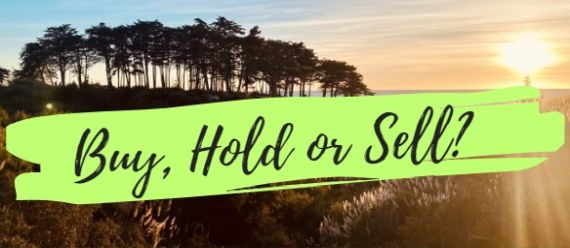 PHILLIP SECURITIES

MAYBANK KIM ENG

Singapore Telecommunications Ltd

Currency down, margins under

 1Q24 revenue and EBITDA were within expectations at both 23% of our FY24e forecast. The 9% decline in the Australian dollar and drop in Optus margins were the drag on earnings.

 Maiden disclosure of the Digital infraco (data centre, submarine cable, satellite), reflected an 11% YoY growth in EBITDA from higher pricing and satellite deployment services. Meanwhile, Bharti registered a 34% YoY growth in earnings to S$112mn.



Grab Holdings (GRAB US)

Poised to break-even earlier

1H23 beat expectations; adj.EBITDA narrowed 2Q23 revenue of USD567m (+77% YoY) and net loss of USD140m (74% improvement) beat MIBG/street expectations at 57%/55%, respectively, on a narrower adj.EBITDA loss of USD20m (92% YoY improvement) and reduction in share-based compensation expenses. We lift our FY23-25E adj.EBITDA forecasts as we factor in cost savings from Grab's recent layoff exercise and management guidance on a better adj.EBITDA level for FY23E. We see easing competition with Grab's dominance of SEA's ridehailing market given its logistical edge over rivals, helping it gain share as social restrictions ease further. Market leadership in online food delivery and continued push to improve unit economics should put Grab on track to adj.EBITDA breakeven by 3QFY23E. Reiterate BUY with an increased SOTP-based TP of USD4.20 from USD4.0.

MAYBANK KIM ENG

UOB KAYHIAN

Genting Malaysia (GENM MK)

'Complicated' 2Q23 but we are keeping faith

Maintain BUY with a lower DCF-TP of MYR2.77 (-3%) Core net profit missed but dividends were within our expectations. Long term, lower EBITDA margins from Empire Resorts will more or less be offset by higher EBITDA margins from RWG. Thus, we trim our long term EPS by 3% and DCF-TP to MYR2.77 from MYR2.85. Though there is only 11% upside currently, we maintain our BUY call as we still believe that GENM is in a good position to win a full casino license in New York City in 1H24 that we estimate will add >MYR0.53/shr to our DCF-TP (link).

Emperador Inc (EMI SP)

2Q23: Weak Results As Increased A&Ps And Operating Costs Drag Margins

EMI reported weak 2Q23 results with lower revenue (-1.3% yoy) and PATMI (-22.9% yoy), driven by elevated operating costs and the brandy segment. Increased promotion activities and inflationary cost-push continues to pressure brandy margins. The Scotch whisky segment continues its robust growth on higher ASPs and demand, offset by higher A&P spending. We think that EMI is fairly valued at current rich valuation levels. Maintain HOLD with a lower PE-based target price of S$0.45 (S$0.57 previously).

UOB KAYHIAN

LIM & TAN

Malaysia Airports Holdings (MAHB MK)

2Q23: Within Expectations, Expecting Stronger 2H23

MAHB's 1H23 core net profit RM188.6m (+200.1% yoy) came in largely within expectations, accounting for 45% of our forecasts and 44% of consensus estimates. We opine there is more headroom for Malaysia operations to further increase its passenger movements given that the overall 1H23 traffic recovery rate stood at only 76% of 1H19 levels. Maintain BUY. Target price: RM8.11.

ISOTeam ($0.041, unchanged) is a construction player in Singapore that operates mainly under 4 segments: Repairs & Redecoration (R&R), Addition & Alteration (A&A), Coating & Painting (C&P) and Pest Control. ISOTeam has an early mover advantage in environmentally sustainable solutions as it implements eco-conscious solutions for building and estate upgrading projects.

As such, ISOTeam stays ahead of competitors with expertise gained from implementing and integrating environmentally sustainable solutions, especially with their increased focus on eco-conscious elements in R&R and A&A projects in line with the Singapore government's green initiatives.

ISOTeam's market cap stands at $28.5mln and currently trades at 5.7x forward PE and 0.8x PB according to Bloomberg estimates. FY24 dividend yield is expected to come in 5.3% and consensus target price stands at S$0.087, representing 112% upside from current share price.