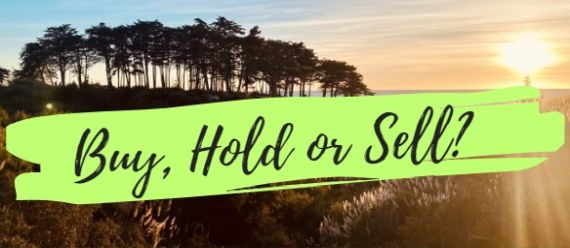 PHILLIP SECURITIES

UOB KAYHIAN

Singapore Telecommunications Ltd

Currency down, margins under

 1Q24 revenue and EBITDA were within expectations at both 23% of our FY24e forecast. The 9% decline in the Australian dollar and drop in Optus margins were the drag on earnings.

 Maiden disclosure of the Digital infraco (data centre, submarine cable, satellite), reflected an 11% YoY growth in EBITDA from higher pricing and satellite deployment services. Meanwhile, Bharti registered a 34% YoY growth in earnings to S$112mn



RH Petrogas (RHP SP)

1H23: Poor Results; But Exploration Upside Is Key And Not Earnings

Although RHP's 1H23 results fell short of our expectations due to higher production costs, it is drillbit news from the company's four wells over the course of the next few months that could add S$0.13/share to our valuation. Operationally, the highlight for 1H23 was RHP's ability to grow its production by 4% yoy. Maintain BUY. Target price lowered slightly to S$0.238.

UOB KAYHIAN

MAYBANK KIM ENG

Hotel – Thailand

2Q23 Results Wrap-Up; 3Q23 Earnings Outlook, ERW Likely To Be Top Performer

Hotel stocks reported a combined core profit of Bt3.3b for 2Q23 (+305% yoy, +414% qoq), led by: a) MINT due to the high travel season in Europe; and b) ERW due to the strong performance of its hotels in Bangkok and Pattaya, underpinned by Chinese guests. For 3Q23, earnings of domestic plays should continue to rise yoy and qoq and ERW will be the top performer. Maintain MARKET WEIGHT. Our top picks: ERW, MINT.

Q&M Dental Group (QNM SP)

Searching for the bottom

1H23 profit below street; lowering EPS and TP

We just attended QNM's post-results briefing for an update. As a recap, the group's 1H23 net profit of SGD5.3m (-46% YoY) missed our and street expectations. While its core healthcare business remains resilient, this was offset by weakening MYR for its Malaysian operations, higher finance costs and less contribution from medical laboratory. To conserve cash, QNM reduced its interim DPS to 0.16 cent (1H23: 0.4 cent). We cut our FY23- 25E EPS by 25-34% on slower dental topline growth, exacerbated by negative operating leverage. Retain HOLD with a lower TP of SGD0.31, based on 24x FY24E P/E (5-year average). We prefer Raffles Medical (RFMD SP, BUY, TP: SGD1.65) within the Singapore's healthcare sector.

MAYBANK KIM ENG

LIM & TAN

Malaysia Property & Construction

Penang LRT: Beyond improving connectivity

A game changer The Penang LRT (PLRT) project, with its multiple impact on transportation, land supply and property development, is a game changer that is set to revolutionize the Penang property market. Apart from better connectivity, land reclamation at the south of the island (2,300 acres) will reshape the landscape of Penang's property market. Potential beneficiaries include listed players like E&O (Not Rated), SPSB (BUY), MSGB (Not Rated) and IJM (BUY) that have landbank along the track alignment and around/near the LRT stations. As for the construction players, Gamuda (BUY), PDP for the PTMP, will see contribution in the form of PDP fees. SCGB (HOLD) which was involved in the pre-qualification exercise, is a potential beneficiary.

PropNex ($0.95, up 2 cents) reported that as part of the next phase of growth to capture a bigger slice of the property market and level up service excellence to customers, ithas bolstered its leadership team with a slew of appointments effective 23 August 2023. The appointments were announced today at the Company's Mid-Year Convention 2023 held at the Star Vista Auditorium, in the presence of more than 4,000 attendees.

The newly enhanced management structure is part of PropNex's masterplan to ensure leadership continuity over the longer-term led by highly-experienced property market practitioners. The move also strengthens organisational nimbleness and market relevance in a landscape fraught with evolving regulations and prop-tech disruptions. In addition, the move enhances alignment of the Company's approximately 12,000-strong team of salespersons and improves efficiency in resource allocation.

PropNex's market cap stands at S$706mln and currently trades at 12x PE with a dividend yield of 6-7%. Consensus target price stands at S$1.15, representing 21.1% upside to current share price. Mgmt expects 2H'23 to be stronger due to more new launches, resulting in a total of 8,000 new units in 2H'23 versus less than 4,000 new units for 1H'23 and 4,500 for FY22. As such, we remain constructive on PropNex and maintain an Accumulate rating.