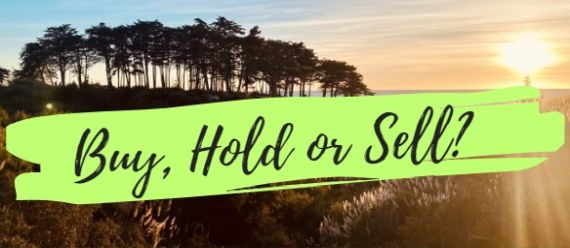 PHILLIP SECURITIES

PHILLIP SECURITIES

Hyphens Pharma International Ltd

Year of investment and challenges

 2Q23 PAT was down 29% YoY and below expectations. 1H23 revenue and PATMI were 46%/39% of our forecasts. The discontinuation in Biosensors distribution, absence of a major hospital tender and supply disruptions of several specialty pharma products was a drag on earnings.

 Hyphens announced a 3.6 cents special interim dividend for the 5th anniversary of its IPO.

NetLink NBN Trust

Waiting for tariff review

 Results were within expectations. 1Q24 revenue and EBITDA were 25%/25% of our FY24e forecasts. Core residential fibre revenue was up 1.4% YoY to S$61.5mn.

 1Q24 EBITDA was up 3% YoY to S$75mn excluding the 38% surge in interest expense to S$4.3mn. Residential connections during the quarter was 4,023, below our trendline growth of 5,500 per quarter

UOB KAYHIAN

UOB KAYHIAN

REITs – Singapore

2Q23 Round-up: Weathering The Strain From Higher Interest Rates

For the 20 S-REITs under our coverage, one outperformed (UHU), four underperformed (CLAS, CDREIT, MUST and PRIME) and the remaining 15 were in line with our expectations. Resiliency of balance sheets is of paramount importance as S-REITs weather a protracted period of elevated interest rates. Maintain OVERWEIGHT. BUY CICT (Target: S$2.20), CLAR (Target: S$3.30), CLAS (Target: S$1.39), FLT (Target: S$1.56) and MINT (Target: S$2.89).



Baidu Inc (9888 HK)

2Q23: Strong Earnings Beat Anchored By Solid Ad And Cloud Recovery

Baidu's 2Q23 results came in with strong beat on profits. Revenue grew 15% yoy to Rmb34b, 2.3% above the street's estimate. Gross margin expanded 3.7ppt yoy to 52.5%, above consensus expectation. Non-GAAP operating profit was Rmb7.3b, up 33% yoy, while non-GAAP operating margin came in at 22%, beating our estimate. Non-GAAP net profit improved 44% yoy to Rmb8b as a result of operating leverage, 38% above consensus estimate. Maintain BUY. Target price: HK$192.00 (US$198.00).

CGS CIMB

Petronas Chemicals Group

Selling price uptick in 3Q23 may not last

■ Petronas Chemicals Group's (PCG) 1H23 core net profit broadly in line, at 48% of our full-year forecast, but below Bloomberg consensus' at just 35%.

■ Reiterate Reduce, as 2H23F outlook remains poor despite recent petrochemical selling price increases, which we view as unsustainable.

■ We tweak our TP up slightly to RM5.70 on housekeeping adjustments, still based on CY23F P/BV of 1.15x, 3 s.d. below the mean since 2011.