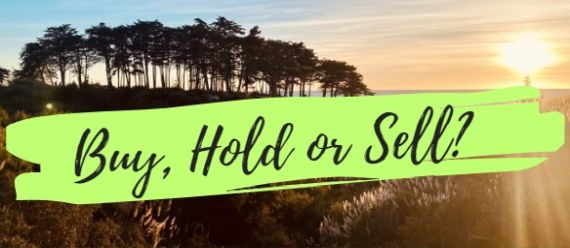 UOB KAYHIAN

UOB KAYHIAN

Singapore Telecommunications (ST SP)

1QFY24: Underlying Earnings In Line; Dragged By Weaker Overseas Contributions

For 1QFY24, Singtel reported a 14.5% yoy higher core net profit of S$571m, in line with our expectations. The robust net profit growth was driven by higher contributions from the group's regional associates. Optus was dragged by a weakened Australian dollar along with inflationary pressures. Singtel Singapore was largely stable yoy while the group's revenue growth drivers, NCS and the Digital InfraCo segment, posted robust revenue growth. Maintain BUY with the same DCF-based target price of S$3.15.



Gas Malaysia (GMB MK)

2Q23: In Line; Stock Offers Attractive Yield Of 7%

2Q23 net profit rose 3% qoq but fell 9% yoy to RM97.8m. This brings 1H23 net profit to RM192.9m (-3% yoy), which is within expectations. The stock has retraced on expectations of lower profits given lower NG prices for 2023 vs 2022. Against a backdrop of pedestrian earnings outlook over the next three years, we maintain our HOLD call with a lower target price of RM3.07. Downside will be supported by attractive dividend yield of 7%

UOB KAYHIAN

CGS CIMB

STRATEGY – THAILAND

2Q23: Lower Earnings Due To Seasonality

Aggregate earnings in 2Q23 were remarkably lower, down 15.8% qoq and 38.3% yoy, mainly due to the low season and an exceptionally high base from energy and petrochemical last year. Reopening plays in hotel, transportation and utility led to an extraordinary earnings recovery. Looking ahead, we expect domestic consumption to outperform after the new government forms. We trim 2023 earnings by 0.9% yoy. Our 2023 SET target is 1,630pt, based on 16.0x forward PE (10-year mean) and EPS of Bt102

ISDN Holdings Ltd

Cautious on 2H23F outlook

■ ISDN Holdings' 1H23 revenue of S$169.2m (-11.3% yoy; 48.4% of our fullyear forecast) was 7.7% above our 1H23 revenue forecast of S$157.1m.

■ 1H23 net profit of S$4.6m (-58.6% yoy, 32.0% of our full-year forecast) was 8.4% below our S$5.0m forecast; we expect 2H23F to be weaker.

■ Reiterate Reduce. Our TP dips slightly to S$0.36, still based on 9.5x FY24F P/E, as net profit outlook remains cautious, in our view.

CGS CIMB

CGS CIMB

SingTel

Impacted by forex headwinds

■ 1QFY24 core net profit of S$571m (+14% yoy) was largely in line, driven by associates' growth (+3% yoy) and net interest reduction (-54% yoy).

■ SG subs growth was healthy (+5% yoy), while strong NCS bookings (+15% yoy) could indicate some success in Singtel's expansion initiatives.

■ We see potential for Optus margin uplift in the coming quarters on accelerated cost rationalisation. Weaker A$ will likely remain a key drag.

■ Reiterate Add. We lower our SOP-based TP to S$2.80 as we bake in lower associates' contribution and higher S$ assumptions.

Yangzijiang Financial Holdings

Improving credit quality

■ 1H23 net profit of S$163m was slightly above expectations at 56% of our FY23 forecast, mainly due to the net write-back of credit allowances.

■ NPL ratio improved to 37% in 1H23 (end-2022: 41%) on better collection efforts. Restructured NPLs (1H23: S$388m) give hope of recoveries to come.

■ Investments from outside China rose from 13% at end-2022 to 15% in 1H23. Its long-term target of 50% investments from outside China remains in place.

■ Reiterate Add, with SOP TP cut to S$0.55 on lower NII (longer lead time needed to grow offshore AUM) while scaling back debt investment in China.