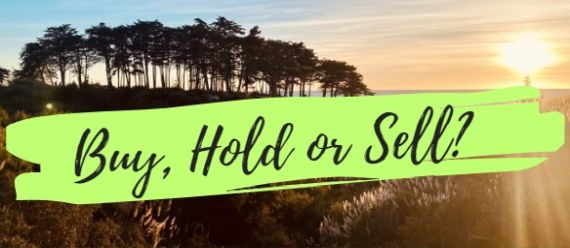 PHILLIP SECURITIES

PHILLIP SECURITIES

Singapore Exchange Limited

Treasury income surge to record high

 FY23 revenue of S$1,194mn met our estimates, at 101% of FY23e, while adjusted PATMI of S$503mn was above our estimates, at 105% of FY23e. Variance came from higher-thanexpected treasury income offset by lower listing revenue. FY23 DPS increased to 32.5 cents (FY22: 32 cents).

 Treasury income surged 177% YoY to S$137mnfor FY23 and reached a record high, mainly due to higher yield on margin balances from the higher interest rate environment.



CapitaLand Investment Limited

Lodging business is the star performer

 1H23 revenue of S$1.345bn (-0.7% YoY) was slightly below our estimates, forming 41% of our FY23e forecast. This was due to a 3.6% decline in contribution from the Real Estate Investment Business (REIB) as there was loss of contribution from properties divested in 2022, as well as lower contribution from properties in China. It was partially offset by higher Fee Income-related Business (FRB), which was up 2.4% YoY supported by stronger fees from lodging management.

 1H23 PATMI of S$351mn (-18.9% YoY) was below our FY23e estimates at 28% due to lower portfolio gains from asset recycling, higher finance costs and absence of event-driven performance fees from two private funds exited in 1H22.

UOB KAYHIAN

UOB KAYHIAN

NetLink NBN Trust (NETLINK SP)

1QFY24: Results In Line, With Upcoming IMDA Review On The Horizon

Driven by higher revenue contributions across most business segments, Netlink's 1QFY24 net profit (+2.1% yoy) is within our expectations, forming 25% of our full-year forecast. The next regulatory review, which we believe may be on an uptrend, is expected to be completed by 2QFY24 and implemented by 4QFY24. In view of the company's stable revenue streams and operating cashflows, we continue to like Netlink as a high-yielding, safe haven stock. Maintain BUY with the same target price of S$1.05

ComfortDelGro Corporation (CD SP)

No Longer In The West For Now

LTA announced the tender results for the Bukit-Merah and Jurong-West bus packages whereby the incumbent, CD's subsidiary SBST, won the tender for the Bukit-Merah bus package but lost the latter. We had accounted for CD to lose both bus packages. With the removal of this near-term earnings overhang, we like CD for its improving fundamentals, decent 4.7% dividend yield and robust balance sheet, Maintain BUY with a higher target price of S$1.56 (S$1.53 previously).

UOB KAYHIAN

CGS CIMB

Singapore Post (SPOST SP)

1QFY24 Was A Soft Quarter, Dragged By DPP And A Strong Singapore Dollar

SPOST reported stronger 1QFY24 operating profit (+11.8% yoy), driven by the Australian and IPP segments. The domestic postal segment continued to underperform as postal volumes dropped. The logistics segment saw flattish revenue growth yoy due to unfavourable currency movements while the property segment remained stable. We become more bullish on the IPP segment, driven by China's reopening. Given the mixed outlook, we maintain HOLD with a slightly lower target price of S$0.44.

Frencken Group Ltd

FY24F looking a bit more optimistic

■ 1H23 revenue of S$351.0m (-9.7% yoy) was in line with both our and Bloomberg consensus' full-year expectations.

■ 1H23 net profit of S$12.1m (-53.8% yoy) was better than our expectations and in line with Bloomberg consensus' forecast.

■ Frencken expects a hoh improvement in 2H23F revenue for its semicon segment. 2H23F total revenue is also expected to be stable vis-à-vis 1H23.