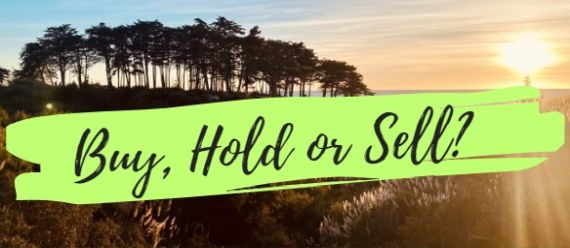 PHILLIP SECURITIES

PHILLIP SECURITIES

SASSEUR REIT

Stronger than expected sales but FX hit

 1H23 rental income in SGD terms was within expectations at 47.7% of our estimates (S$62.6m, -1.4% YoY, +8% YoY in RMB), representing a S$0.9m YoY decrease due to the weakening RMB against the S$ by 8.7%, as compared to 1H22.

 Outlet sales in RMB were at 50.9% of our estimations (RMB 2254.1m, +20.5% YoY). The variable component income surged by 20.8% YoY, driven by pent-up consumer demand but offset by depreciation in RMB and higher finance costs.

Sea Ltd.

Spending to resume

 2Q23 revenue missed expectations marginally due to increased shipping subsidies. Earnings were in line. 1H23 revenue/PATMI was at 46%/103% our FY23e forecasts. We expect break-even in 2H23 due to increased incentives and investments.

 Garena looks to have bottomed out, posting an 8% QoQ increase in operating income after 5 quarters, with an 11%/15% sequential uptick in QAU/QPU.

OCBC

UOB KAYHIAN

SATS Ltd

• 1QFY24 PATMI slipped into a loss, impacted by acquisition related costs • Accelerating integration of WFS to drive synergies

• Near-term 'noises', but long-term benefit

Investment thesis

SATS reported its first quarterly business update after the integration of WFS. In 1QFY24 (financial year ending Mar 2024), SATS' revenue rose 3.2x year-on-year (YoY) to SGD1.2b but PATMI slipped into a loss of SGD29.9m as SATS incurred one-off integration-related costs of SGD29.1m. WFS' cargo business faced some pressure on volumes, but continued to be supported by yields and demand in US was more resilient than Europe on contract gains. As cargo enters the seasonal peak period, SATS is hopeful for better cargo performance in the coming quarters. According to the International Air Transport Association (IATA), in Jun 2023 global air cargo markets showed the smallest YoY demand contraction since Feb 2022. IATA remains hopeful that the difficult trading conditions for air cargo will moderate as inflation eases in major markets. SATS successfully refinanced WFS' bonds which will save ~SGD40m of interest expense per annum. Management is focused on restoring profitability and generating positive free cash flow through yield enhancement and cost management. While we could see some "noises" from the integration-related costs in the near-term, we continue to see long-term benefit of the acquisition as SATS transforms from Asian centric to a global market leader. Following the results, we revise our estimates and subsequently lower our fair value estimate from SGD3.15 to SGD3.05.

Singapore Exchange (SGX SP)

FY23: Results Slightly Above Expectations as FICC Outperforms

For FY23, SGX reported higher revenue (+8.7% yoy) and adjusted PATMI (+10.3% yoy), driven by the FICC segment and higher treasury income. The cash equities segment underperformed as total traded value continued its decline. Despite lower traded volumes, higher average fees helped support the equity derivatives segment. With a lack of near-term catalysts, we maintain HOLD but with a higher target price of S$10.46 (S$10.28 previously).

UOB KAYHIAN

LIM & TAN

Property – China

Tier 1 Cities Seeing The Largest mom Decline In Property Prices Since Sep 14

Second-hand property prices in Tier 1 cities fell by 0.8% mom, marking the second largest mom decline since 2011. The sharp property price decline in 3Q14 started a round of strong policy easing in 2014-16. With growing downward pressure on price, we expect that Tier 1 cities will have to take concrete action, which is positive for the sector. Bond prices of some POEs and quasi-SOEs may rebound stronger. Maintain MARKET WEIGHT. CR Land and COLI remain our top picks.

CSE Global Limited ($0.445, down 0.005), a global systems integrator providing automation, communications and electrification solutions, today announced that it has secured three major contracts worth S$47.5 million in the United States of America and Singapore. Two of the major contracts relates to the provision of electrification solutions to design, manufacture and integrate power distribution centres and electrical systems and equipment in the United States of America, which is slated for execution from 2023 to 2025. The remaining major contract relates to the supply, installation, integration and maintenance of communication and security systems for the Singapore Government, which will commence from the second half of 2023 to 2034.

Mr Lim Boon Kheng, Group Managing Director of CSE Global, said, "We are pleased that our customers continue to place their trust and confidence in our solutions and services, which are a strong testament to our core engineering expertise and track record in delivering quality projects. These major projects will grow our order book particularly in the area of communications and electrification, and are expected to contribute positively to CSE Global's financial performance for the current financial year and beyond."

At 44.5 cents, CSE is capitalized at S$274 mln and trades at 12x forward and 6.2% div yield. Consensus 12 months target price of 60 cents implies a potential upside of 33%, hence we maintain an Accumulate rating on CSE Global.