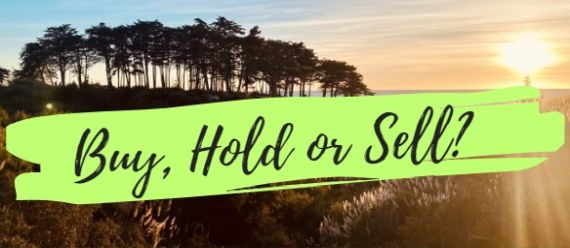 PHILLIP SECURITIES

PHILLIP SECURITIES

ComfortDelGro Corp Ltd

Recovery building momentum from repricing

 2Q23 results were within expectations. 1H23 revenue and PATMI were 45% and 47% of our FY23e forecast. PATMI grew 17% YoY to S$45mn as taxi earnings doubled.

 Public transport remains a drag on earnings from weaker foreign exchange and higher bus driver costs in the UK. We expect a strong rebound in earnings as bus contracts service fees in the UK are repriced higher from inflation indexing and more rational pricing.



SATS LTD

Acquisition costs weighed on 1Q24 earnings

 SATS slipped into net loss in 1Q24, after booking S$29.7mn integration costs and amortization expenses relating to the acquisition of WFS. Excluding these, net loss was S$0.2mn, which was in line with our expectations. Operating gains were cancelled out by higher interest expense.

 SATS' core operations turned in a profit, even with the expiry of government relief, though EBIT margin of 3.4% is still a far cry from pre-COVID level of 16%-17%. WFS' volume declined in line with softer cargo demand, but yields are holding up.

UOB KAYHIAN

UOB KAYHIAN

BRC Asia (BRC SP)

3QFY23: Results In Line; No Near-term Catalysts

BRC reported lower 9MFY23 earnings of S$48.8m (-19% yoy), dragged by lower delivery volumes and an unfavourable product mix. 3QFY23 saw a better sequential recovery from the end of the Heightened Safety period. However, due to increased regulations, Singapore's construction sector is facing a shortage of dormitory beds, affecting construction activities. With no near-term catalysts as well as compressed volumes moving forward, we maintain HOLD with the same target price of S$1.73.

Aviation – China

Airlines: July 23 Operation Data

Operation data of the three major Chinese airlines continued to improve in Jul 23. Overall pax capacity supply largely matched pre-pandemic levels, led by domestic capacity growth (at 120-130% of pre-pandemic levels) but offset by still-subdued international/regional capacity (51-54%). Pax load recovery outpaced capacity supply growth, leading to improved load factors. Maintain UNDERWEIGHT as we believe the recovery is well expected and has been largely priced in. Top pick: Air China.

UOB KAYHIAN

UOB KAYHIAN

Hong Kong Exchanges and Clearing (388 HK)

1H23: Historically High NII And Derivative ADV Boost Earnings

HKEX reported its second-best interim results with an 18.1% and 33.9% yoy growth in revenue and net profit respectively due to the strong performance from net investment income and derivative trading, partly offset by sluggish headline ADT in 1H23. The IPO market looks set to recover and the expansion of Stock Connect is on track. Looking ahead, the NII is expected to decline in the coming quarters as we approach the end of the US rate hike cycle. Maintain BUY with an unchanged target price of HK$380.00.

JD.com (9618 HK)

2Q23: Strong Earnings Beat; 3Q Outlook To Be The Market Focus

JD's 2Q23 revenue rose 7.6% yoy to Rmb287b, above our and consensus estimates. Gross profit margin improved 1ppt yoy to 14.4% in 2Q23 thanks to strong 3P business revenue growth. Non-GAAP operating profit soared 51% yoy to Rmb8.7b, translating to non-GAAP OPM of 3%. Non-GAAP net profit came in at Rmb8.6b, 10% above consensus estimate, as a result of streamlining of operations. Adjusted net margin was 3.0%, better than our expectation. Maintain BUY with a lower target price of HK$199.00.