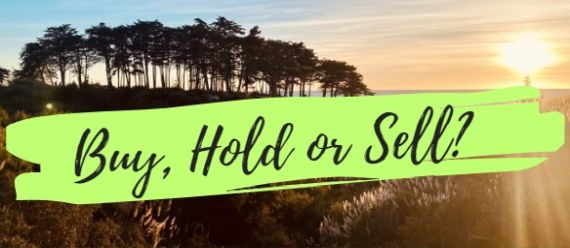 PHILLIP SECURITIES

UOB KAYHIAN

Lendlease Global Commercial REIT

Higher reversion for longer

 FY23 revenue and NPI doubled to S$204.9m and S$153.9m, respectively, and were below our expectations at 94% and 91%. Healthy retail rental reversion of 4.8% and increasing contribution from Jem were the main driving factors. We anticipate these trends to continue in FY24e, with additional upside potential from 313@somerset.

 FY23 DPU was at 101.5% of our expectations. DPU decreased to 4.7 cents (-3.2% YoY) due to rising interest costs at 2.69% (+1% YoY).

AEM Holdings (AEM SP)

1H23: Earnings Miss Forecasts, But Major Negative News Priced In; Upgrade To BUY

AEM's 1H23 earnings of S$19.7m (-76% yoy) are below expectation, meeting only 26% of our full-year estimate, due to weaker-than-expected net margin. Revenue fell 49% yoy due to weakness in the semiconductor industry. AEM has revised down its 2023 revenue guidance by about 5%.

We believe the major negative news has been priced in and the focus could be on the industry's recovery and new customers in the medium term. Raise target price by 27% to S$3.65 (12.8x 2024F PE). Upgrade to BUY.

UOB KAYHIAN

UOB KAYHIAN

Centurion Corp (CENT SP)

1H23: Strong Tailwinds Seen, Which Should Persist Well Into 2025

CENT's strong results in 1H23, with revenue up 8% yoy to $98m and PATMI up 16% to $38.3m, were driven by strong occupancies and positive rental revisions across both of its PBWA and PBSA segments. Going forward, we expect CENT to continue to see strong volume and rental growth with a strong pipeline of new contracts and robust demand. Maintain BUY. Target price: S$0.50.

Frencken Group (FRKN SP)

1H23: Earnings In Line With Expectation; Stable Outlook Expected For 2H23; Upgrade To BUY

Frencken's 1H23 earnings of S$12m (-54% yoy) is in line with expectation, accounting for 46% of our full-year estimate. 1H23 revenue fell 9% yoy as all segments saw revenue declines, with the exception of medical (+29% yoy) and analytical & life sciences (+7% yoy). Frencken is taking a cautious view and expects stable revenue in 2H23 vs 1H23. It has continued strong engagement with key customers. We raise our target price by 28% to S$1.00 after rolling over our valuation base year. Upgrade to BUY.

UOB KAYHIAN

UOB KAYHIAN

Singapore Exchange (SGX SP)

FY23 Results Preview: Expect A Flat Finish, Dragged By Lower Volumes

For FY23, we expect SGX to report minor yoy growth in revenue and PATMI, driven by higher treasury income and a strong contribution from the FICC segment. A lower contribution from cash equities is likely to drag on overall earnings while equity derivatives would be stable yoy. With a lack of near-term catalysts, we maintain HOLD but with a higher target price of S$10.28 (S$9.57 previously).

Airports of Thailand (AOT TB)

3QFY23: Earnings Outlook Continues To Look Promising

AOT reported net profit and core profit of Bt3.2b (+243% yoy, +69% qoq), fuelled by the absence of a 50% discount for airline operators and the implementation of a new revenue collection method for concessionaires. Looking ahead, the earnings outlook remains promising, driven by travel demand, especially from Chinese tourists following the easing of visa requirements. Maintain BUY. Target price: Bt83.00.