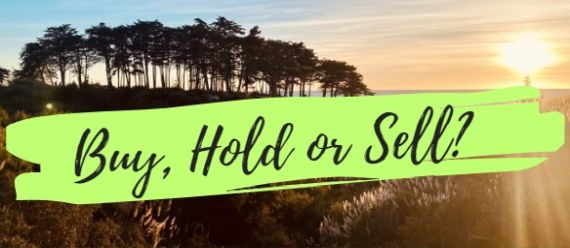 PHILLIP SECURITIES

PHILLIP SECURITIES

HRnetGroup Limited

Stability creeping in

 The results were below expectations. 1H23 adjusted PATMI was 40% of our FY23e forecast. Weakness in earnings was largely due to professional recruitment contracting 34% YoY in revenue. North Asia experienced a major decline in technology hiring.

 Flexible staffing was resilient with revenue suffering a modest 0.5% YoY decline. The reduction in pandemic-related roles was replaced with luxury retail, consumer and logistics.



Pan-United Corporation Ltd

Volume catches up;surprise margin improvement

 1H23 earnings beat our expectations, at 63% of FY23e, due to widening gross margins to 21.3% (+1.6% pt YoY) on improved product mix. Construction activities picked up from May, and PanU's volume in 1H23 caught up to level that of 1H22.

 The company expects volume to rise in 2H23, with buoyant demand from public and private housing developments and infrastructure projects. We think the higher gross margin is sustainable, due to: 1) a higher mix of products which offer low-carbon solutions to the customers; and 2) higher fees from batching services offer to HDB construction work. Credit risks have risen with some construction companies facing distress. However, the impact on PanU is manageable as it supports mainly government projects.

PHILLIP SECURITES

PHILLIP SECURITIES

Prime US REIT

Navigating through the storm

 1H23 DPU of 2.46 US cts (-30.1% YoY) was in line with our estimates at 50% of FY23e forecast. The decline of was due to Prime increasing management fees paid in cash from 20% to 100%, higher interest expense, lower occupancy, and higher operating expenses. Excluding the change in management fees paid in cash, DPU is still down c.24% YoY.

 Portfolio occupancy dropped to 85.6% from 88.6% in 1Q23, with overall rental reversions of +9.5%.

Thai Beverage PLC

The beer is still flat

 Results were below expectations. 9M23 revenue and PATMI at 71%/65% of our FY23e forecasts. Weakness in beer sales was steeper than expected.

 Spirits revenue climbed 12% YoY to THB28.5bn in 3Q23, largely on 10% volume jump and improvement in selling price from better mix of brown spirits and price adjustment. 3Q23 spirits volume was a record 152.7mn litres.

UOB KAYHIAN

UOB KAYHIAN

CapitaLand Investment (CLI SP)

1H23: Still Waiting On Sustained Recovery In China

CLI's weaker-than-expected 1H23 results, with PATMI declining 19% yoy, again underline the problems that China-focused companies have had in the past 6-12 months. High interest rates continue to be a burden on deal-making and its capital recycling target will likely be missed. However, we note the steady contribution of its fee-related earnings. Maintain BUY. Target price slightly lowered to S$4.25.

Nanofilm Technologies International (NANO SP)

1H23: Results Within Expectation But Slower-Than-Expected Recovery For 2H23

Nanofilm reported 1H23 net loss of S$8m (vs S$19m earnings in 1H22), in line with our expectation. 1H23 revenue fell 34% yoy due to softer end-consumer demand, particularly in its 3C segment and the slower-than-expected recovery in China. 2H23 revenue is expected to be higher than 1H23, but will be lower than 2H22, due to the uncertain macro environment. We trimmed our 2023/24 EPS by 38%/8%. Our target price fell 10% to S$1.00. Upgrade to HOLD.