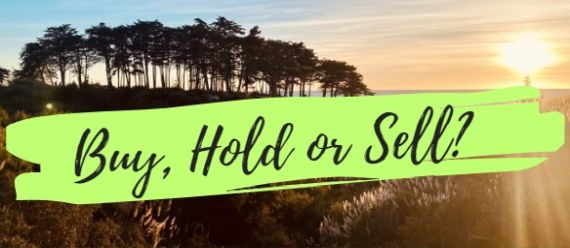 PHILLIP SECURITIES

PHILLIP SECURITIES

Singapore Banking Monthly

Dividends jumped 39% with NIM boost

 July's 3M-SORA was up 5bps MoM to 3.69% and 3M-HIBOR was up 26bps MoM to 5.10%.

 2Q23 bank earnings were slightly above expectations. PATMI rose 35%, supported by NII growth of 37% YoY. Guidance for FY23e NIMs (from 2.05- 2.20% to 2.10-2.20%) and loans growth (maintained at low to mid-single digit). Interim dividend jumped 39% YoY in 1H23.



BRC Asia

3Q23 in line, construction progress still muted

 3Q23 net profit was in line. The marginal 10.9% gain was driven by forex gain from a stronger US dollar, and writeback in provisions for onerous contracts with a fall in steel price (about -25% YTD). Volume remains below pre-COVID though safety controls at worksites were lifted in May.

 Demand remains robust, though construction progress is still inhibited by shortage of manpower and new enforcement measures by the authorities. BRC's orderbook is S$1.34bn at end June.

UOB KAYHIAN

UOB KAYHIAN

City Developments (CIT SP)

1H23: Strong EBITDA Growth Overshadowed By Financing Costs And One-Off Items

CDL reported a muted 1H23 that was impacted by one-off items and financing costs as well as a poor comparison vs 1H22 that included a large divestment gain from its hotel segment. Stripping out the exceptional items, EBITDA rose 48% yoy which was above our expectations. CDL was busy on the investments front in Australia, Korea and Japan in 1H23 and will look to continue to grow its living sector presence overseas. Maintain BUY. Target price: S$8.00.

CSE Global (CSE SP)

1H23: Results Above Expectations; Record Orderbook To Drive Better 2H23

CSE's 1H23 earnings of S$11m (+143% yoy) was above expectations, forming 58% of our full-year estimate, as net margin grew strongly at 1.5ppt yoy to 3.2% in the absence of project delay, which inflated the admin cost last year. 1H23 orderbook reached all-time high of S$522m (+34% yoy) and should drive a better 2H23 earnings on a hoh basis. We raised our 2023 and 2024 earnings by 9% and 2% respectively. Maintain BUY with a 2% higher target price of S$0.61.

UOB KAYHIAN

UOB KAYHIAN

PropNex (PROP SP)

1H23: Weakness Belies Potentially Strong Back-End Loaded 2H23

PropNex's 18% yoy decline in 1H23 PATMI was due to the dearth of new property launches as well as timing of revenue recognition. On our estimates, this will be made up for in 2H23 as a result of the strong pipeline of 33 new launches, amounting to 8,000 units which is twice the number launched in 1H23. Maintain BUY. Target price: S$1.23.

ComfortDelGro Corporation (CD SP)

1H23 Results Preview: Expected Inflection Point Approaching

We expect 2Q23 earnings to trend upwards sequentially, backed by favourable tailwinds for the public transport and taxi segments. Rail ridership and P2P trips continue to improve towards pre-pandemic levels while the upcoming cost indexation is expected to help support margins. CD's Bukit Merah bus contract was also extended by five months. Lower taxi rental rebates are expected to drive taxi profitability in 2Q23. Maintain BUY with a higher PE-based target price of S$1.44.