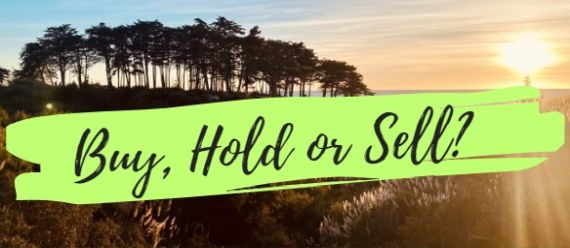 UOB KAYHIAN

UOB KAYHIAN

Delfi (DELFI SP)

1H23: Strong Earnings Growth Sustained; Raise Target Price By 7% To S$1.83

Delfi's 1H23 profit of US$25.2m (+30.1% yoy) was within expectations, forming 55% of our full-year forecast. The strong 21.5% yoy growth in regional markets' sales mainly contributed to the 16.2% yoy increase in revenue. Gross margin improved 0.6ppt to 30%, driven by premium product sales and active cost management. We expect margins to be stable, with steady earnings growth moving forward. Maintain BUY with a 7% higher target price of S$1.83 (S$1.71 previously).



Lendlease Global Commercial REIT (LREIT SP)

2HFY23: Enlarging Scale In Home Base Singapore

Jem and 313@Somerset achieved rental reversion estimated at +6.1% in 2HFY23 and the positive momentum is expected to sustain into FY24. LREIT will focus on capturing the upside from 313@Somerset due to the tourism recovery and increased shopper traffic from the multi-functional event space at Grange Road Car Park. Management intends to continue expanding in Singapore. LREIT provides attractive FY24 distribution yield of 6.8%. Maintain BUY. Target Price: S$0.89.

UOB KAYHIAN

UOB KAYHIAN

Thai Beverage (THBEV SP)

3QFY23: Solid Results Above Expectations As Margins Start To Stabilise

For 9MFY23, higher revenue (+3.8% yoy) was in line while softer EBITDA (-3.4% yoy) was above our expectations. This was driven by stronger-than-expected margins from the beer segment and NAB segments. The spirits segment continues to benefit from higher tourist arrivals as margins expand. In our view, THBEV remains attractively priced at -2SD to its five-year mean PE, backed by an expected earnings recovery. Maintain BUY with a higher SOTP-based target price of S$0.83 (S$0.75 previously).

Hong Kong Exchanges and Clearing (388 HK)

2Q23 Results Preview: ADT Slumps; NII Continues To Support Top-line

HKEX will report its 2Q23 results next week. We expect the company to deliver a 21.9% and 39.8% yoy growth in revenue and net profit, underpinned by a whooping yoy growth in net investment income amid high interest rates. Core revenue growth hit a bottleneck as headline ADT plunged 20.7% in 2Q23, but IPO activity is coming back from its trough. We tweak our full-year ADT assumptions and earnings downwards to reflect sluggish ADT in 2Q23. Maintain BUY. Target price: HK$380.00.

UOB KAYHIAN

UOB KAYHIAN

Hartalega Holdings (HART MK)

1QFY24: Storm Is Not Over Yet

Harta reported a lacklustre set of results, mainly reflecting sales volume contraction and lower utilisation which outweighed improving ASP. Removing exceptional items, core net profit was merely breaking even at RM1.2m. Nevertheless, some positives are noted from the sector's depleting inventory and we expect Harta to operate with better efficiency following the decommissioning of its Bestari Jaya facility by end-23. Maintain BUY with a lower target price of RM2.32.

PTT Oil & Retail Business (OR TB)

2Q23: Net Profit In Line With Expectations

OR announced a net profit of Bt2.76b, declining both qoq and yoy. This performance aligns with our projection but exceeds consensus expectation by 11%. The decrease is attributed to reduced sales and marketing margins within the mobility business. Normalised profits for 3Q23 are expected to exhibit a yoy recovery due to improved sales and marketing margins, but a qoq decline is projected due to seasonal factors. Maintain BUY. Target price: Bt29.00.