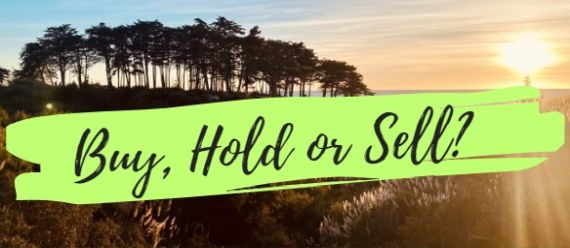 PHILLIP SECURITIES

UOB KAYHIAN

Oversea-Chinese Banking Corp Ltd

Higher NII and insurance income

 2Q23 earnings of S$1.71bn were slightly above our estimates. It came from higher net interest income and insurance income offset by lower fee income and higher allowances. 1H23 PATMI was 53% of our FY23e forecast. 2Q23 DPS was up 43% YoY to 40 cents. We raise our FY23e DPS from S$0.80 to S$0.85.

 NII grew 41% YoY as NIM surged 55bps YoY to 2.26% and loan growth remained flat YoY. NIM guidance was raised from 2.20% to above 2.20%. Allowances rose 250% due to higher GPs (and management overlays) as credit costs increased 23bps YoY to 31bps.



LHN (LHN SP)

Dividend Upside From Sale Of LHN Logistics; Coliwoo To Continue Expansion

LHN has received a general conditional voluntary offer of S$0.2266/share for LHN Logistics by Milkyway Chemical, after satisfying all the pre-conditions of the deal set in Jun 23. We estimate that LHN could offer up to 1.2 S cents/share of additional dividend, from the gain of approximately 4.4 S cents/share. LHN also continues to rapidly expand its Coliwoo portfolio, having recently acquired three properties. Maintain BUY. Target price: S$0.55.

UOB KAYHIAN

CGS CIMB

Commodities – China

Weekly: Awaiting More Clarity On Stimulus Measures.

The market is still awaiting more clarity on the stimulus measures from China. We believe supply tightness would eventually lend support to copper prices, especially when the market is of the view that the Fed's rate hike cycle has ended. Flooding in Hebei and reports of potential curbs on steel production saw SGX iron ore futures slumping by 4.3% wow. Sticky steel output has led to an acceleration in inventory buildup. Cement demand was dragged by heavy rainfall while inventory pressure has continued to ease amid slower production.

AEM Holdings Ltd

Semicon recovery priced in for now

■ We think AEM could reduce its FY23F revenue guidance when 1H23F results are released on 11 Aug 2023. We also factor in arbitration settlement costs.

■ We think global semicon sales recovery will be slow in FY24F; as such, we cut our FY24F revenue/net profit forecasts for AEM.

■ Downgrade to Reduce as FY24F semicon recovery is priced in, in our view. TP is reduced to S$3.30, based on 10.2x (9.7x previously) CY24F P/E.

CGS CIMB

CGS CIMB

Sembcorp Industries

Strive towards stability

■ We raiseTP to S$6.85 as a result of our EPS upgrades, reflecting a higher base for conventional energy (CE) profits after its beat in 1H23.

■ Management expects stable CE profits from 2H23F as more than two-thirds of its capacity will be contracted with Micron and Singtel contracts coming in.

■ Investors to stay tuned for Investor Day on 6 Nov; management to share its renewable (RE) strategy, funding and new five-year targets for 2028F.

■ Interim DPS of S$0.05; 25% payout ratio to remain stable. Reiterate Add. Catalysts: MSCI inclusion, faster-than-expected achievement of RE targets.

Elite Commercial REIT

Improving portfolio resiliency

■ 1H23 DPU of 1.74 pence is below estimates, at 39.5% of our FY23F forecast.

■ ECR is undertaking a portfolio maximising strategy for its vacant assets.

■ Reiterate Add rating with a lower TP of £0.49.

1H23 results highlights Elite Commercial REIT (ECR) posted a 3.4% yoy increase in 1H23 revenue to £19.1m, thanks to rental escalation of about 13.1% for 136 of its 155 assets, following an inflationlinked rental uplift effective Apr 2023, partly offset by income vacuum from 8 vacant assets. Although ECR received £2.2m of dilapidation settlements for 4 assets, the proceeds were mainly used to pare down debt and lower gearing to 46% as at end-1H23 (vs. 46.6% in 1Q23). Income available for distribution fell 23.7% yoy to £9.3m as earnings were eroded by higher interest expense. 1H23 DPU of 1.74 pence is 32% lower yoy, due to a lower payout ratio of 90%.