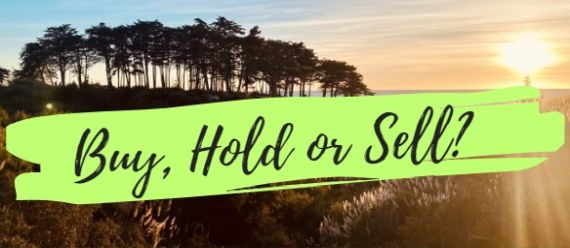 PHILLIP SECURITIES

PHILLIP SECURITIES

Sembcorp Industries

Exceptional margin from conventional energy

 1H23 net profit beat our estimates, due to the surge in Singapore power prices (USEP), which peaked in May to S$492/MWh, and widening margins from lower gas prices. USEP has retreated to about S$200/MWh in July. Together with temporary price controls implemented by the Energy Market Authority (EMA) from 1 July, we think 2H23e conventional energy margin would normalize.

 SCI began to accrue interest income of S$122mn from S$2bn deferred payment note it received from the sale of Indian power plants in Jan 2023. This includes a S$38mn fair value gain from a stronger Rupee. But it also booked a one-time non-cash accounting loss of S$78mn on reversal of currency translation and capital reserves

StarHub Limited

Profit guidance raised 3 to 7%

 2Q23 revenue was below expectation but EBITDA exceeded. 1H23 revenue and EBITDA were 44%/58% of our FY23e estimates. Equipment sales was down 21% YoY in 2Q23, but margins were strong due to lower and delayed investments in the DARE+ transformation strategy.

 FY23e EBITDA guidance was raised by between 6 and 10%. We expect the planned S$310mn in Dare+ expenditure over the next 3 years to be cut by around S$25mn. Negotiations and rationalisation have helped lower expected spend.

PHILLIP SECURITIES

UOB KAYHIAN

Venture Corporation Limited

No recovery visible, only dividends

 2Q23 PAT was down 26% YoY to S$66.7mn. Results were below expectations. Revenue and PAT were 44%/45% of our FY23e forecast. Medical devices demand is down post-pandemic and other electronic products face overstocking. Interim dividend is maintained at 25 cents.

 We expect the weakness in revenue to persist until year-end. Recovery will come from new products such as EV chargers, semiconductor equipment and data centres.

Oversea-Chinese Banking Corp (OCBC SP)

2Q23: Delivers Resilient Earnings And Promised Dividend Payout

OCBC delivered earnings growth of 34% yoy, powered by NIM expansion of 55bp yoy. Loan loss coverage improved 10ppt qoq to 131% after setting aside hefty general provisions of S$200m. Interim dividend increased 43% yoy to 40 S cents. Management is comfortable with lower CET-1 CAR of 14.0% and will consider capital management, including special dividends. OCBC provides attractive dividend yield of 5.8%/6.1% for 2023/24. Maintain BUY. Target price: S$18.22.

UOB KAYHIAN

UOB KAYHIAN

Sembcorp Industries (SCI SP)

1H23: Powered-Up Profits With Strength In Conventional Energy The Highlight

SCI reported better-than-expected results for 1H23 with profit margin strength in the conventional energy segment the highlight. Importantly, management has guided for this segment's profitability to remain stable. We believe that investors will view the higher yoy DPS, as well as its impressive ROE expansion, in a favourable light. SCI should continue to witness EPS growth in the next three years on the back of its new renewables and utilities projects. Maintain BUY. Raise target price to S$7.20.

Venture Corporation (VMS SP)

2Q23: Results Miss Expectations Due To Softening Demand From Customers

VMS' 2Q23 earnings of S$66m (-27% yoy/-10% qoq) missed our expectations by 9%, with 1H23 earnings accounting for 44% of our full-year estimate. 1H23 revenue fell 12% yoy due to demand softening across the majority of its technology domains and customers' inventory destocking. However, VMS has taken steps to work on several new initiatives to drive growth and working capital improvement. We trim our 2023 earnings by 12%. Maintain HOLD with a 14% lower target price of S$14.60.