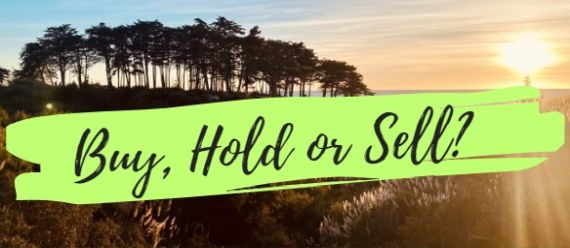 PHILLIP SECURITIES

UOB KAYHIAN

DBS Group Holdings Ltd

Continued NIM growth boosts NII

 2Q23 adjusted PATMI of S$2.69bn was above our estimates due to higher net interest income (NII). 1H23 adjusted PATMI is 57% of our FY23e forecast. 2Q23 DPS is raised 33% YoY to 48 cents, bringing 1H23 dividend to 90 cents. We raise our FY23e DPS from S$1.68 to S$1.86.

 NII surged 40% YoY to S$3.43bn on NIM expansion of 58bps to 2.16% despite loan growth dipping 2% YoY. Fee income rose 7% YoY, the first YoY increase in six quarters, while other non-interest income grew 52% YoY. DBS increased its NIM guidance from 2.05-2.10% to around 2.15%, lowered loan growth guidance from 3-5% to low singledigit and maintained fee income guidance at high-single digit for FY23e.

DBS Group Holdings (DBS SP)

2Q23: Net Profit Of S$10b Is Within Reach

DBS achieved net profit of S$2,629m (+45% yoy) in 2Q23. NIM expanded 4bp qoq, while net interest income grew 40% yoy. Management expects CIR to fall below 40% and ROE to rise above 17% in 2023. DBS has increased quarterly DPS by 14% qoq to 48 S cents for 2Q23. Surplus capital of S$3b or S$1.20 per share could be returned to shareholders through step-up of quarterly dividend, special dividends or share buyback. Maintain BUY. Target price: S$44.35.

UOB KAYHIAN

LIM & TAN

StarHub (STH SP)

2Q23: Above expectations, Driven By Mobile And The English Premier League

For 1H23, StarHub experienced broad-based growth across all segments. 2Q23 overall revenue and PATMI grew 0.5% yoy and 25.6% yoy respectively, driven by higher mobile and entertainment contributions. The mobile segment saw higher data roaming revenue and take-up of its 5G plans while the EPL drove ARPU for the entertainment segment higher. 2Q23 revenue from the broadband and enterprise segments softened yoy but grew sequentially. Maintain BUY. Target price: S$1.37.

Oversea-Chinese Banking Corporation Limited / OCBC ($13.04, down 0.16) reported net profit of S$3.59 billion for half year 2023 ("1H23"), 38% higher than S$2.59 billion in the previous year ("1H22"), coming in line with expectations. The Group's resilient performance demonstrated the strength of OCBC's diversified business franchise. Total income rose to a new high, underpinned by record net interest income, higher trading and investment income, and increased insurance profit.


These compensated for softer wealth management fees amid subdued global investment sentiments, although the Group's wealth management Assets Under Management ("AUM") rose 10% year-on-year to S$274 billion on continued inflows of net new money. Expenses were well controlled and cost-to-income ratio improved from 47.1% in the previous year to 37.8% in 1H23. Loan portfolio quality was resilient, with non-
performing loans ratio at 1.1%. Allowances were higher, as the Group took a prudent approach to raise its allowances set aside for non-impaired assets. The Group maintained its strong capital, funding and liquidity positions, which provide for sufficient headroom to drive future growth and buffer for uncertainties. We are pleased to raise the 2023 interim
dividend to 40 cents, up 43% or 12 cents from a year ago. This represents a payout ratio of 50% of the Group's 1H23 net profit. 1H23 Performance Highlights YoY Total Income S$6.80b +30% Net Interest Income 1H23 Year-on-Year Performance

We continue to like OCBC given that its valuations are undemanding at 8x PE, 6.1% dividend yield and 1.1x price to book ratio against ROE of over 14%. Consensus target price of $14 implies upside of 8%. Maintain an Accumulate rating on OCBC.

LIM & TAN

MAYBANK KIM ENG

Sembcorp Industries ($5.60, up 7 cents) recorded a turnover of S$3.7 billion, compared to S$3.9 billion in 1H2022. Group net profit before exceptional items (EI) increased 55% year-on-year to S$602 million, with higher contributions from the Conventional Energy and Renewables segments.


Net profit before EI for the Renewables segment was S$117 million, an increase of 54% from S$76 million in 1H2022. The stronger performance was mainly driven by contributions from SDIC New Energy and HYNE in China, as well as acquisitions completed in the first quarter of 2023. Gross installed renewables capacity as at end June 2023 was 8.6GW,
compared to 5.4GW at end-June 2022. Gross renewables capacity (installed and under development) totalled 11.9GW.

SCI's market cap stands at S$10bln and trades at 12.4x forward PE and 2.5x PB, with a dividend yield of 2.3% (including special div of 4 cents). Consensus target price stands at S$6.22, representing a 11.1% upside to consensus target price.

DBS Group (DBS SP)

High quality delivery

2Q surprised. Structural ROEs rising. So are dividends

DBS' 1H23 earnings were ahead of MIBG/Street expectations. The Group's strong franchise is helping asset yields expand in the current higher-forlonger interest rate environment, while keeping funding cost escalations under control. Strong wealth management inflows are poised to deliver additional growth as market conditions turn. These factors should be supportive of higher sustainable medium term ROEs as well as materially increased dividend upgrades. Asset quality in a slowing growth environment is a key risk. Raise TP to SGD39.36. Maintain BUY.