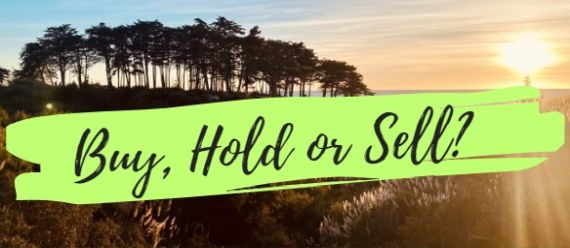 PHILLIP SECURITIES

UOB KAYHIAN

Raffles Medical Group Ltd

Margins still at record levels

 1H23 revenue and PATMI were within expectation at 49%/42% of our estimates. The jump in healthcare services earnings was higher than expected. PATMI was up a modest 0.5% YoY to S$59mn.

 Revenue for healthcare service was lower due to the absence of COVID-19-related services at the clinics. Hospital revenue is boosted by the return of foreign patients and transitional care facilities. Operating margins remain at record levels of around 21% despite losses in China.

STRATEGY – SINGAPORE

Alpha Picks: Adding CD, SEA, BAL And LHN While Removing SIAEC, REXI And LREIT

Starting off strong for 2H23, our Alpha Picks portfolio was yet again positive in Jul 23, making it seven consecutive months in 2023. Driven by our O&G-related picks, our Alpha Picks portfolio beat the STI by 1.6ppt on a market cap-weighted basis. Our Alpha Picks portfolio has now beaten the STI in 16 out of the past 17 months. For Aug 23, we add CD, SEA, BAL and LHN, backed by favourable tailwinds and strong earnings outlook. We have also removed SIAEC, REXI and LREIT from our Alpha Picks portfolio.

LIM & TAN

LIM & TAN

DBS ($33.84, down 0.56) achieved a record performance in 2Q'2023. Net profit rose 48% from a year ago to SGD 2.69 billion, with return on equity reaching 19.2%, both at new highs, and coming in above expectations. Total income increased 35% to exceed SGD 5 billion for the first time. Commercial book net interest margin rose 96 basis points, including 12 basis points during the quarter. Fee income grew 7%, the first year-onyear increase in six quarters, led by wealth management and cards, while treasury customer sales and other income rose 21%.

First-half net profit rose 45% to SGD 5.26 billion and return on equity climbed to a new high of 18.9%. Total income increased 34% to SGD 10.0 billion, driven by the commercial book from a higher net interest margin as well as improved card fees and treasury customer income. The performance was moderated by lower Treasury Markets trading income. Asset quality continued to be resilient with the NPL ratio at 1.1% and specific allowances at 10 basis points of loans for the second quarter and eight basis points for the first half. The Board declared a dividend of SGD 48 cents per share for the second quarter, an increase of six cents per share from the previous payout. The increase is in line with guidance and reflects the stronger earnings prospects for the year. Together with the first-quarter dividend, the total dividend for first-half 2023 amounted to 90 cents per share. 2Q'23 dividend came in above expectations of SGD 42 cents per share.

DBS surprised with 2Q'23 net profit ($2.69 billion versus $2.5 billion) and dividends (SGD 48 cents vs SGD 42 cents) coming in above expectations, and with valuations being reasonable at 8-9x PE, dividend yield of 5.5% and consensus upside target of 10%, we maintain an "Accumulate" rating on DBS.

Daiwa House Logistics Trust / DHLT ($0.615. unchanged) has announced the financial results for the period from 1 January 2023 to 30 June 2023. During 1H FY2023, a lease was successfully renewed at the existing monthly rent and the portfolio maintained its high occupancy rate of 98.6% as at 30 June 2023. The remaining vacant space in DPL Koriyama was leased in July 2023, and 100% portfolio occupancy rate was achieved as at end July 2023.

As at 30 June 2023, the weighted average lease expiry ("WALE") of the portfolio by gross rental income ("GRI") remained relatively long at 6.6 years. There are less than 10% of the leases (by GRI) remaining that are expiring in FY2023, which are all in the fourth quarter. The Manager has started to proactively engage the tenants of these leases as well as the lease of a built-to-suit property that is expiring in July 2024.

At 61.5 cents, DHLT's market cap stands at S$427mln and currently trades at 0.7x PB, with a dividend yield of 8.5%. Consensus target price stands at S$0.77, representing 24% upside potential. With stabilization of the Japanese Yen as risk-off fears re-surface, we believe DHLT provides some protection given its Japanese focused logistics assets and defensive & high dividend yields. We recommend an "Accumulate rating on DHLT.

UOB KH

KE Holdings Inc (2423 HK)
2Q23 Preview: Solid Top-Line Growth; Moderate Growth In 3Q23 On Soft Market

Beike will report its 2Q23 results in late-Aug 23. We expect Beike's 2Q23 results to be solid and forecast revenue to grow 36% yoy to Rmb18.7b. Non-GAAP net profit should improve to Rmb1.6b (from a loss of Rmb622m in 2Q22) due to increased operational efficiency, translating to non-GAAP net margin of 8.6% in 2Q23 (vs -4.5% in 2Q22). We think Beike is a key proxy to the property market recovery. Maintain BUY with a lower target price of HK$63.00 (US$22.00).

Read more...