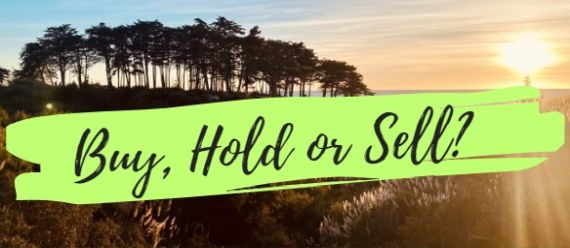 UOB KAYHIAN

UOB KAYHIAN

CapitaLand Integrated Commercial Trust (CICT SP)

1H23: Resilient Growth From Singapore; Green Shoots Overseas

Singapore provided resilient growth with office and retail leases registering positive rent reversions of 9.6% and 6.9% respectively. We saw green shoots from overseas markets. Occupancy at 66 Goulburn Street in Sydney improved 8.8ppt qoq to 95.9%. CICT is close to securing a financial institution as a replacement tenant at Gallileo but will incur downtime of 18 months during the AEI. CICT provides 2023 distribution yield of 5.2%. Maintain BUY. Target price: S$2.20.



PTT Exploration & Production (PTTEP TB)

2Q23: Strong Net Profit

PTTEP's 2Q23 results were impressive, with net profit increasing both qoq and yoy in line with our and consensus expectations. However, we expect 3Q23 core profit to decline due to lower gas prices and increased production costs. PTTEP has announced an interim dividend of Bt4.25/share. Looking ahead, we are optimistic about crude oil prices for the rest of 2023 due to the tight supply in the market. Maintain BUY and roll over our target price of Bt182.00 to 2024.

UOB KAYHIAN

CGS CIMB

Property And Property Management

Expecting Policy Action After PBOC Meeting; Downgrade CGS To HOLD

According to CREIS data, the top 100 developers' aggregate contracted sales have dropped 4.6% yoy ytd, with continued divergence among POEs and SOEs. For 50 cities, average weekly new home sales decreased by 28.1% yoy. For the 10 core cities, average weekly sales of second-hand homes decreased by 24.9% yoy. PBOC is echoing Xi's call to relax demand-side policy – we can expect real action to be taken soon. CR Land and COPH are our top picks. Downgrade CGS to HOLD due to lower visibility.

Mapletree Pan Asia Commercial Trust

Double whammy from interest and utilities

■ 1Q24 DPU of 2.18 Scts (-3.1% qoq/-12.8% yoy) was in line at 24.1% of our FY24F. Topline was dragged by FX, higher utilities and interest expense.

■ 1Q24 reversions were at +2.4%, driven by Singapore portfolio.

■ Reiterate Hold. Shadow space in Singapore office/business parks and nonrenewal of tenants in China/Japan are areas of concern, in our view.

CGS CIMB

CGS CIMB

Raffles Medical Group

Likely a new net profit run-rate

■ 1H23 net profit of S$59.9m (+0.5% yoy) was slightly above, 54.1% of our FY23F forecast, but in line at 47.8% of Bloomberg consensus' estimates.

■ Resilient 1H23 net profit led by finance income on its strong net cash position and relatively intact margins despite the tapering of Covid-related services.

■ Reiterate Add with a higher TP of S$1.77, based on 15x FY24F EV/EBITDA, adjusting for RFMD's stronger net cash position and finance income.

CapitaLand Ascendas REIT

Solid reversions but high funding cost a drag

■ 1H23 DPU of 7.72 Scts is broadly in line with expectations, at 48% of our FY23F forecast.

■ Robust operating metrics, bottomline eroded by higher funding costs in 1H23.

■ Reiterate Add rating with an unchanged TP of S$3.06.