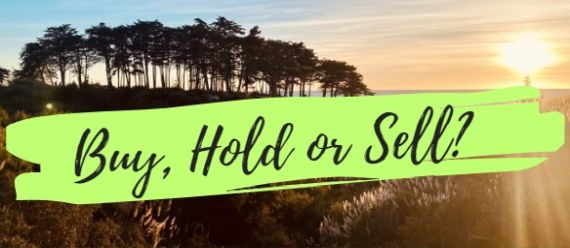 CGS CIMB

CGS CIMB

DFI Retail Group

Slower-than-expected earnings recovery

■ DFI's 1H23 core PATMI of US$33m was lower than we expected, dragged down by weaker-than-expected grocery retail and JV contributions.

■ H&B segment benefited from HK-Mainland China border reopening; we think more transformational changes are needed to turn around its grocery unit.

■ Reiterate Hold with lower TP of US$2.90 (15.6x FY24F P/E) given the uncertain pace of its earnings recovery.

CDL Hospitality Trust

On track for a stellar 2H23F

■ 1H23 DPU of 2.51 Scts (+23% yoy) formed 38.4% of our FY23F, which we deem in line, given CDREIT's historically 2H-weighted distributions.

■ 1H23 RevPAR in 6 out of 8 markets tracking above 1H19 levels.

■ Reiterate Add. We see a stronger 2H23F performance in Australia, Singapore, Japan and Maldives on the back of the return of Chinese tourists.

CGS CIMB

CGS CIMB

Far East Hospitality Trust

Evaluating potential overseas acquisitions

■ 1H23 DPU of 1.92 Scts (+24.7% yoy) was in line at 50.2% of our FY23F.

■ 2Q23 hotel RevPAR at 91.8% of 2Q19 levels, impacted by lower occupancy.

■ Reiterate Add on FEHT as a hospitality recovery and re-rating play.

Hongkong Land Holdings Ltd

Turning growth driver in China from DP to IP

■ HKL's underlying EPS increased by 2% yoy in 1H23 even though underlying profit was down 1% yoy due to the share buyback.

■ Despite falling HK office spot rents, HKL's office vacancy was still well below the Central average at end-Jun 2023.

■ We believe that management is switching its growth driver in China to investment properties, whose LFA should triple between 2023 and 2028F.

■ Reiterate Hold with an unchanged TP of US$4.0 (60% discount to NAV).

MAYBANK KIM ENG

MAYBANK KIM ENG

Raffles Medical Group (RFMD SP)

Margins normalising

1H23 earnings in line; no change to our forecasts RFMD's 1H23 net profit of SGD59.9m (+0.5% YoY) was in line with our and street expectations at c.50%/48% of MIBG/consensus' full year estimates. No change to our FY23-25E EPS forecasts as we anticipate a similar trend in 2H on the back of margin normalisation. Retain BUY and a DCF-based TP of SGD1.65 (LTG: 3%, COE: 8%). RFMD is our preferred pick in the healthcare sector. Re-rating catalysts include: better margins, new TCF tender wins and sooner-than-expected breakeven of its China operations.

Far East Hospitality Trust (FEHT SP)

Sustained recovery

Organic growth underpins growth in distribution FEHT reported 1H DPU of SGD1.92c, +11% HoH and +24.7% YoY. Growth was led by recovery of RevPAR for hotels and service residences (SRs), and distribution of gains from prior divestments, partially offset by higher borrowing costs. While further restoration of flight capacities and recovery of visitor arrivals in Singapore provide the growth potential, the existing master lease structure and top-ups provide distribution stability. Our forecasts and TP are unchanged. Maintain BUY.