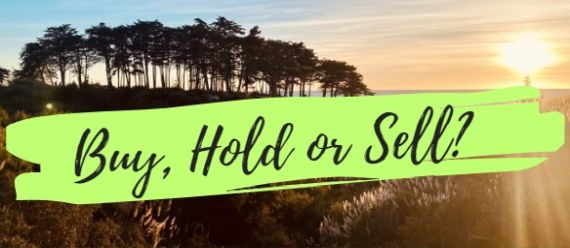 PHILLIP SECURITIES

PHILLIP SECURITIES

CapitaLand Ascott Trust

Still room for RevPAU growth

 1H23 DPU of 2.78 cents (+19% YoY) was in line with expectations and formed 43% of our FY23e forecast, with seasonally stronger performance expected in the second half of the year. Excluding one-off items relating to realised exchange gain from the repayment of foreign currency bank loans and settlement of cross currency interest rate swaps, DPU increased 37% YoY.

 2Q23 portfolio RevPAU rose 20% YoY to S$149, reaching 98% of pre-COVID 2Q19 levels on the continued improvement in portfolio occupancy (75% vs 70% in 2Q22) and average daily rates (ADR).

Keppel Corporation Ltd

Building strategic infrastructure assets

 1H23 earnings were in line. Net profit from continuing operations rose marginally by 2.5% YoY, due to strong energy sales and spreads, which offset lower development and fair value gains from real estate, and higher interest expense.

 It booked S$3.1bn exceptional gain from the disposal of Keppel Offshore & Marine (KOM) and 2-month share of KOM's loss. Distribution-in-specie of SembCorp Marine shares lowered equity by S$3.8bn (S$2.19/share).

PHILLIP SECURITIES

PHILLIP SECURITIES

Sheng Siong Group Ltd

Back to revenue growth

 2Q23 results were within expectations. 1H23 revenue and PATMI were 50%/48% of our FY23e forecast. Despite record gross margins, PATMI was down 0.4% YoY due to a jump in wages and utilities.

 After four quarters of decline, revenue grew 4.7% YoY in 2Q23. We estimate growth was driven by new stores (+3.5% pts) and same-store sales (+1.5% pts).

United Overseas Bank Limited

Continued NII growth boosts earnings

 2Q23 adjusted earnings of S$1,507mn were slightly above our estimates due to higher other non-interest income and higher NII offset by lower-than-expected fee income growth and higher allowances. 1H23 adjusted PATMI was 54% of our FY23e forecast. 2Q23 DPS was up 42% YoY to 85 cents.

 Positives include NII growth of 31% YoY and other non-interest income surging by 113% YoY, while negatives include fee income decline of 8% YoY and allowances increasing 38% YoY. Management has maintained its loan growth guidance of low to mid-single digit and credit costs at around 25bps, while lowering its guidance of NIMs to 2.10- 2.15% (prev. 2.10-2.20%) and fee income growth from double digit to high single-digit growth for FY23e.

PHILLIP SECURITIES

Singapore Airlines

Restoration of capacity by competing carriers

 1Q24 net profit accounts for 42% of our FY24e estimate. We maintain our estimates as we expect yields and loads to fall in the coming quarters with more carriers restoring capacity aggressively.

 Strong passenger load (+49% YoY) driven by seasonal peak demand and re-opening in key Asian markets offset weaker cargo volume (-11.3% YoY). Other tailwinds include lower jet fuel price (-17% YoY), higher interest income (+S$144mn) and higher associates' contributions (+S$80.9mn). We expect these tailwinds to fade.