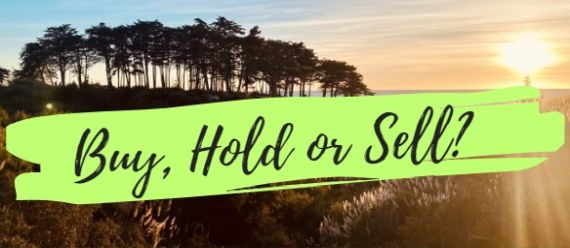 PHILLIP SECURITIES

UOB KAYHIAN

Frasers Centrepoint Trust

Steady operating metrics

 No financials provided in this business update. Retail portfolio occupancy increased 1.6ppts YoY to 98.7% (1H23: 99.2%).

 Tenant sales and shopper traffic improved 5% and 16% YoY respectively. YTD tenant sales averaged c.16% above pre-COVID levels.

 Maintain ACCUMULATE, DDM TP unchanged at S$2.35. Catalysts include stronger than forecast rental reversions and accretive acquisitions. The current share price implies a FY23e DPU yield of 5.6%.

Keppel Corp (KEP SP)

1H23: A Solid Set Of Results With More Returns To Shareholders

KEP's solid 1H23 numbers met our expectations. The two key highlights were the continued strength in its infrastructure business which saw a doubling of its segmental net profit, as well as the DIS of KREIT involving one KREIT unit for every five KEP shares. The company guided for increased transaction newsflow in 1H23 for its asset monetisation programme which could be a key share price driver. Maintain BUY. Target price: S$9.09.

UOB KAYHIAN

UOB KAYHIAN

Keppel Pacific Oak US REIT (KORE SP)

1H23: Differentiated By Focus On Growth Cities

Adjusted NPI grew 1.4% yoy in 1H23 due to better performance from its existing properties despite the divestment of two Atlanta assets. The better performance relative to its peers demonstrated the merits of KORE's focus on growth cities and constant investment on maintenance and amenities. There was no material change and KORE did not conduct a mid-year review on valuations. KORE trades at an attractive 2023 distribution yield of 16.7% and P/NAV of 0.58x (42% discount to NAV). Maintain BUY. Target price: US$0.50.

Raffles Medical Group (RFMD SP)

1H23 Results Preview: Absence Of COVID-19-related Revenue To Affect Results

RFMD will report its 1H23 results on 31 July. The return of international tourists and the group's Chinese hospitals will likely contribute more significantly during this period, given the lifting of China's stringent zero-COVID policy. Despite higher expected operating costs and the absence of COVID-19-related revenue, the potential win of a second TCF remains a bright spot for RFMD. We summarise areas to watch out for ahead of its results release. Maintain BUY. Target price: S$1.90.

CGS CIMB

CGS CIMB

United Overseas Bank

Swift Citi integration

■ Management is optimistic about NIM upside given the current US Fed Funds rate trajectory. A rebound in CASA further eases funding cost concerns.

■ Citi integration progressing well; c.41-42% CTI is in view as one-off costs roll off at end-FY23. No systemic asset quality risks raised; UOB is watchful.

■ Reiterate Add with GGM-based TP unchanged. Rising NIM momentum is a re-rating catalyst. We raise FY23F DPS to S$1.85; its c.6% yield is attractive

Singapore Airlines

Fantastic 1Q, but costs may rise in 2Q

■ 1QFY3/24 (Apr-Jun 2023) core net profit of S$703m accounted for 41% of our full-year forecast, outperforming due to low jet fuel prices.

■ We upgrade our core EPS forecasts in this report by assuming that SIA's high passenger loads in 1QFY24 will continue for the rest of this year.

■ We reiterate Reduce because SIA's profits will likely peak this year; we raise our TP to S$6.78 (higher CY23F P/BV multiple of 1.12x).