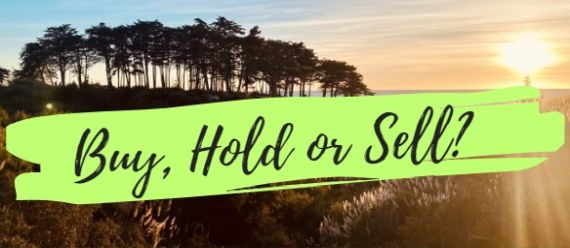 CGS CIMB

CGS CIMB

ESR-LOGOS REIT

Delivering positive rental reversions

■ 1H23 DPU of 1.376 Scts is slightly above at 52.9% of our FY23 forecast

■ ELOG achieved a 11.6% positive rental reversion in 1H23

■ Reiterate Add with an unchanged TP of S$0.39

1H23 results highlights ESR-Logos REIT (ELOG) posted a 33.3%/37% yoy increase in 1H23 gross revenue and NPI due to the impact of its merger with ARA Logos Logistics Trust (ALOG) as well as new contributions from its Japan acquisition. Income available for distribution of A$101.5m (+37.9% yoy) also included S$17.5m of capital distributions from prior asset divestment gains, partly offset by higher interest expense. DPU fell 5.6% yoy to 1.376 Scts due to an enlarged units base post-merger and a S$300m equity fund raising exercise in 1H23.

Frasers Centrepoint Trust

Upbeat tenant sentiment

■ High occupancy maintained in 3QFY9/23 with healthy leasing momentum.

■ Focus is on AEI/tenant remixing to drive rents and asset valuations.

■ Reiterate Add on organic growth and demand for suburban retail space.

Stable quarter with good leasing momentum FCT provided no financials in its 3QFY9/23 business update. Retail occupancy remains high despite slipping 0.5% pt qoq from 99.2% to 98.7% at end-Jun. FCT signed 7.2% of leases by gross rental income (GRI) during the quarter; another 4.2% of GRI will expire in 2HFY23. However, no reversion numbers were provided for 3Q/9M (1HFY23: +1.9% incoming vs. outgoing/+4.3% average to average). 3QFY23 tenant sales rose 5% yoy, reaching 118% of 3Q19's level. Trade sectors such as F&B, fashion, electronics and beauty saw good sales growth. With occupancy cost tracking below 16% YTD, we think this could provide FCT with a good basis to negotiate for higher rents.

CGS CIMB

UOB KAYHIAN

Suntec REIT

1H23 dragged by higher expenses and forex

■ 1H23 DPU of 3.476 Scts is in line, at 49.1% of our FY23 forecast

■ Its Singapore segment continues to outperform its overseas portfolio

■ Reiterate Hold with an unchanged TP of S$1.48

1H23 results highlights

Although SUN's 1H23 revenue rose 10.2% yoy to S$224.3m on better Suntec City and convention contributions and stronger performance at MBFC properties, distribution to unitholders fell 27.2% yoy to S$100.5m, due to weaker £ and A$, lower NPI margin of 68.3% due to higher maintenance fund contributions, weaker JV income on impairment of prior years' receivables due to change in accounting policy at Nova Properties and higher interest expense. 1H23 DPU came in at 3.476 Scts, down 27.7% yoy. Portfolio office committed occupancy stood at 98.6% at end-Jun while retail take-up was at 97.5% in 1H23.

iFAST Corporation (IFAST SP)

2Q23: AUA Hits Second-Highest Level; Pivoting To Fast Earnings Growth

iFAST achieved its second-highest end-quarter AUA level, which grew to S$18.8b (+6.3% yoy, +3.7% qoq). This was driven mainly by the Singapore and Malaysia markets hitting record-high AUA. The net inflow of client assets will continue to support AUA growth in 2H23 while the Hong Kong eMPF project is reporting steady progress in development. We remain conservative on iFAST as markets and investor sentiments continue to be volatile. Maintain HOLD. Target price: S$4.81.

UOB KAYHIAN

LIM & TAN

Suntec REIT (SUN SP)

1H23: Singapore Stable But Overseas Contribution Craters

Distributable income dropped 29.7% yoy in 1H23 if we exclude capital distribution of S$11.5m. SUN achieved positive rental reversion of 10.5% for Singapore Office and 18.2% for Suntec City Mall in 2Q23. Contributions from overseas markets are affected by the depreciation of 6.1% for the Australian dollar against the Singapore dollar. 2023 distribution yield is fair at 6.0%, although P/NAV of 0.62x is attractive. Maintain HOLD. Target price: S$1.37.

UOB Group ($28.69, up 0.23) reported a core net profit1 of S$3.1bln for the first half of 2023 (1H23), an increase of 53% year on year, supported by robust earnings growth across its diversified business franchise. Including the one-off Citigroup integration expenses, net profit was S$2.9bln, coming in line with expectations. The Board declared an interim dividend of 85 cents per ordinary share, representing a payout ratio of approximately 49%.

This is also 42% higher than the interim dividend last year. Core net profit for the second quarter of 2023 (2Q23) was 35% higher at S$1.5bln compared with a year ago. Net interest income for the quarter grew 31%, while other noninterest income rose sharply on higher customer-related treasury income and strong performance from trading and liquidity management activities.

At $28.69, UOB is capitalized at $48bln and trades at 8-9x forward PE, 5.9% annualized dividend yield ($1.70 div per share - or 85 cents times 2) and 1x price to book. Bloomberg 1 year target price of $31.54, implies upside potential of 10%, and we maintain an "Accumulate" rating on UOB based on its undemanding valuations and attractive dividend yield. UOB has been consistently buying back its shares in the open market in the past few months.