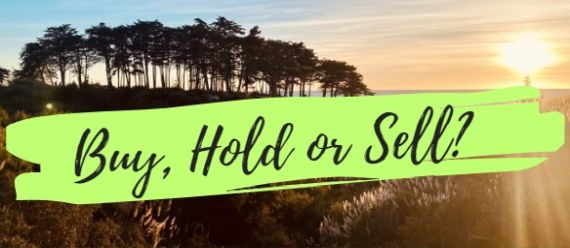 CGS CIMB

CGS CIMB

China Modern Dairy Holdings

Feed cost pressures to ease hoh in 2H23F

■ China Modern Dairy (CMD) has issued a profit alert that its net profit decreased by 57-61% yoy to Rmb200m-220m in 1H23 on lower selling prices and higher costs.

■ Raw milk prices fell by 4% yoy for CMD in 1H23 amid weak downstream demand. Coupled with high feed costs, raw milk GPM contracted by 4% pts yoy in 1H23.

■ However, given the relatively stable feed costs in May and lower prices in Jun, management is keeping its target of a 1-2% yoy unit feed cost decline in FY23F.

■ We reiterate our Add call on CMD as we believe it still has the potential to improve its milk yields and enlarge its business with more diversified revenue sources.

■ We lower our DCF-based TP to HK$1.01, as we cut our FY23–25F EPS forecasts.


IJM Corp Bhd

Can IJM's entry turn Pestech around?

■ IJM's acquisition of a 44.8% stake in Pestech at RM0.155/share (47% discount to closing price) gives it a stronger footing for turnkey rail contracts.

■ This, coupled with the its legal issues largely resolved, should put Pestech on a recovery path with banks being more accommodative, in our view.

■ Reiterate Add and SOP-derived TP of RM2.15.

OCBC

UOB KAYHIAN

Our little red dot:
Sustainable mobility

Investment summary
Singapore currently ranks 4th in Oliver Wyman Forum's Urban Mobility Readiness Index, which assesses how integrated, sustainable, innovative, accessible, collaborative, and resilient mobility systems across 60 global cities are. However, the city state is not resting on its laurels, and it continues to expand its transportation infrastructure while adopting the latest innovations in smart and sustainable mobility.


For example, Singapore's Land Transport Authority (LTA) announced the construction of 55km of new cycling paths across seven neighbourhoods early this year, as part of plans to double the existing cycling network from the current 530 km to 1,300 km by 2030, and to encourage Singaporeans to stay healthy while reducing their carbon footprint. Meanwhile, taking to the skies, the Changi East development aims to build a smart
and expanded air cargo hub, with a focus on automation to improve productivity, as well as eco-friendly handling equipment.


In this report, we will examine two highly touted sustainable technologies revolutionising mobility on our little red dot: (i) electric vehicles (EVs), which are slowly but surely taking over Singapore roads with the support of public-private partnerships; and (ii) sustainable aviation fuel (SAF), which is one of the more viable solutions for greening air travel. For each form of technology, we discuss recent policy support that is being extended and the current state of adoption. We also shine a spotlight on seven companies listed on the Singapore
Exchange (SGX) that are either enabling more widespread adoption or actively responding to these technologies to future-proof their businesses: Keppel Infrastructure Trust [KIT SP; FV: SGD0.61], Keppel Corp Ltd [KEP SP; FV: SGD7.28], ComfortDelgro Corp Ltd [CD SP; FV: SGD1.25], Singapore Post Ltd [SPOST SP; FV: SGD0.53], Frasers Centrepoint Trust [FCT SP; FV: SGD2.41], Singapore Airlines Ltd [SIA SP; FV: SGD7.94] and China Aviation Oil Singapore [CAO SP; FV: SGD1.12].

Oil & Gas – Singapore

The Yin And The Yang: Long RH Petrogas, Short Rex International

The commencement of an exciting drilling programme for RH Petrogas (BUY/Target: S$0.255) in 2H23 highlights an interesting high risk/high reward period for investors in the stock, which could see in excess of 60% upside in the share price over the next 6-8 months. Contrast this with Rex (SELL/Target: S$0.10) which continues to suffer from production problems at its key Yumna field. Maintain MARKET WEIGHT on the sector.

UOB KAYHIAN

LIM & TAN

SEA (SE US)

E-Commerce Benefitting From Better Monetisation And Leading Market Share

SEA's share price has appreciated >15% since it turned profitable for the first time in 4Q22. Though GMV growth may slow down, Shopee's continued dominance in its established markets and growth in new markets should allow it to continue increasing commission fees and expanding its logistics structure. Hence, we expect margins to improve moving forward. Also, we see limited threat from the new competitors in Southeast Asia for now. Maintain BUY and target price of US$94.34.


Keppel DC REIT ($2.27, down 2 cents) announced DI of $91.3 million for 1H 2023, which was 0.2% higher than $91.2 million in 1H 2022. The growth in DI was due mainly to contributions from the accretive acquisitions of Guangdong Data Centre 2 and building shell of Guangdong Data Centre 3, reversions from contract renewals and escalations, as well as tax savings from approvals obtained for the NetCo Bonds to be qualified as Qualifying Project Debt Securities.

These were partially offset by higher finance costs from the refinanced loans and floating interest rates loans, net lower contributions from some of the Singapore colocation assets arising from higher facilities expenses including electricity costs, a lower government incentive sum for investments in Guangdong, and less favourable forex hedges. Accordingly, Keppel DC REIT has declared a DPU of 5.051 cents for 1H 2023 compared to 5.049 cents a year ago

KDC REIT's market cap stands at $3.6bln and currently trades at 18x PE and 1.6x PB, with a yield of 4.5%, Consensus target price stands at S$2.24, representing 1.3% downside from current share price. Given current hawkish rate environment which will continue to weigh on DPU and lofty valuations, we maintain our "Neutral" call on KDC REIT.