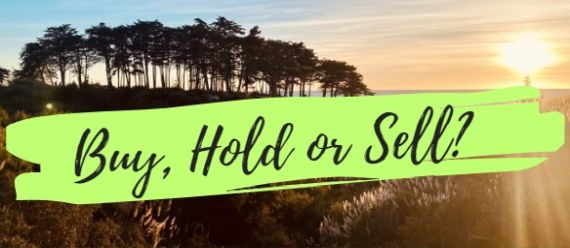 UOB KAYHIAN

UOB KAYHIAN

Aztech Global (AZTECH SP)

2Q23: Earnings Slightly Above Expectations; Cautiously Optimistic Outlook

Aztech's 2Q23 earnings after excluding a S$7.9m forex impact was S$21.6m (-20% yoy/+31% qoq) and this is slightly above our forecast, with 1H23 forming 42% of our full-year estimate. IoT devices continued to be a key growth driver, driving revenue growth of 7.3% yoy in 1H23. Orderbook remains healthy at S$595m as of 21 Jul 23, of which most are planned for completion in 2023. The outlook for 2023 remains cautiously optimistic. Maintain BUY and target price of S$1.00.



Mapletree Pan Asia Commercial Trust (MPACT SP)

Resiliency From Singapore; Recovery From Hong Kong

MPACT's VivoCity benefits from the return of tourists to Sentosa Island and the expansion at RWS. Its four properties in the HarbourFront area benefits from the development of GSW, which is already underway. Recovery at Festival Walk in Hong Kong is supported by the return of Chinese tourists. MPACT has doubled in size and become more geographically diversified. It provides FY24 distribution yield of 5.6% and trades at P/NAV of 0.94x. Maintain BUY. Target price: S$1.90.

CGS CIMB

CGS CIMB

Aztech Global Ltd

On track for a stronger 2H23F

■ 1H23 net profit was above our/Bloomberg consensus at 50.%/48.7% of fullyear forecasts. Historically, 1H has formed 40% of full-year performance.

■ As at 21 Jul 23, order book was S$594.5m. Aztech expects to complete a significant portion (no guidance provided) of this order book in 2H23F.

■ Reiterate Add with a higher TP of S$1.11 as FY24F revenue growth may be higher than our previous expectation, leading to higher net profit.

Far East Hospitality Trust

Re-rating catalyst: geographic diversification

■ FEHT's 5-year historical P/BV of 0.73x is at a 20.9% discount to the P/BV of its hospitality peer CLAS and CDREIT and 11.1% to FHT.

■ Geographical diversification is the key re-rating catalyst, in our view, with Japan acquisitions being the most probable given the positive yield spread.

■ Reiterate Add. Our DDM-based TP implies a FY23F P/BV of 0.85x for FEHT

CGS CIMB

UOB KAYHIAN

Keppel Corporation

1H23F preview: stronger excluding KOM

■ Excluding KOM, we expect core net profit to rise 9% yoy and 17% hoh to c.$474m in 1H23, led by stronger recovery in urban development and infra.

■ Infrastructure to drive profit in 1H23F on sustained high power prices. Urban development should see a pick-up in trading projects and land sale in China.

■ Disclosure format will change in 1H23 results with more focus on fund management, investment and recurring operating income.

■ We retain our Add call with an SOP-based TP of S$8.70. Accelerated pace of asset monetisation is key catalyst to either fund DPS or future growth.

Gaming – Malaysia

2H23 Strategy: Refocusing On Fundamental Qualities

Investor sentiment on the underperforming gaming companies has been affected by headwinds such as weaker-than-expected earnings recovery and the persistent uncertainty of the nation's political landscape. Nevertheless, the sector's narrative should turn more positive in 2H23 when the market prices in sequential earnings recovery and lush dividend yields, especially after the political scene stabilises after the state elections. Maintain OVERWEIGHT. Top pick: GENM, GENT.