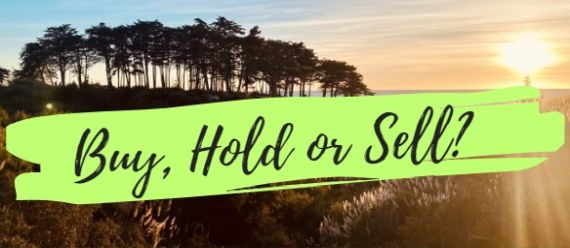 UOB KAYHIAN

UOB KAYHIAN

Technology – Singapore

Expect Earnings Weakness From Industry Headwinds

We expect earnings weakness for tech manufacturing stocks in 2Q23, due to weaker global demand for electronic goods and inventory destocking. Pure semiconductor names (AEM, UMS) should deliver weaker earnings due to a slowdown in the semiconductor cycle. On the other hand, stocks with a diverse customer base will not be spared from the general economic slowdown (Venture, Frencken). Aztech is the only BUY under our coverage. We have a SELL rating on AEM and Nanofilm.



Automobile – China Weekly:

Passenger EV Sales Up 53% wow In The Second Week Of July

The second week of July saw a 53% wow spike in daily average passenger EV sales, but weekly sales still turned out to be 5% below those in the same period last month. Given the disappointing EV sales during 1-16 Jul 23, the state is reportedly mulling new stimuli to spur EV sales. We keep our estimate on 2023 China EV sales growth at 30%. Lithium carbonate prices fell to below Rmb300,000/tonne again, easing EV cost pressure. Maintain UNDERWEIGHT on China's auto sector. Top BUYs: BYD, CATL and Li Auto.

LIM & TAN

MAYBANK KIM ENG

Yangzijiang Financial ($0.34, unchanged) is pleased to announce Yangzijiang Maritime Private Equity Fund #2 (the "Fund"), a sub-fund being managed by Yangzijiang Financial's wholly owned subsidiary GEM Asset Management Pte Ltd, has invested in two chemical and product tanker projects, and entered into agreement to co-charter for eight eco medium range ("MR") chemical and product tankers.

The demand for crude oil tankers is expected to increase by 6.5% in 2023, while demand for product tankers is expected to grow by 9.1%. The overall demand outlook for 2024 and 2025 is also positive, with total tanker deadweight tonnage ("DWT") demand projected to increase by 4.9%.

YZJ Financial Holdings' market cap stands at S$1.2bln and currently trades at 0.3x PB and 8.1x PE with a 5.4% yield. Consensus target price stands at S$0.64, representing 88.2% upside from current share price.

Humanica PCL (HUMAN TB)

New software and markets to support earnings growth

Strong profit growth and cheap valuation; BUY We reiterate our BUY call (DCF-based TP of THB14.0) due to core EPS CAGR of 25% in FY22-24E and strong quarterly earnings momentum in FY23E. We forecast healthy core profit in 2Q23E (+61% YoY, +3% QoQ); QoQ profit growth should accelerate in 3-4Q23E on the back of implementation of Workplaze projects. The company plans to report 2Q23 results on 15 Aug. HUMAN is trading at 1-year-forward PE of 26x, 2 s.d. below its 5-year mean of 38x. Key risk is a recession in Thailand or Indonesia.

MAYBANK KIM ENG

DBS GROUP RESEARCH

TMBThanachart Bank (TTB TB)

Good news priced in; D/G to HOLD, prefer BBL & KTB

2Q23 results beat priced in; HOLD for high div yield Downgrade to HOLD from BUY as the 2Q23 results beat has been priced in after the share price rose 11% and outperformed the SET by 13% in the past three months. Raised TP to THB1.75 from THB1.70 after revised earnings to reflect a higher NIM. We like TTB for its high dividend yield, focus on high-yield lending and limited asset quality problems. But we prefer BBL (CP THB164, BUY, TP THB200) and KTB (CP THB20.3, BUY, TP THB22.0) as both will benefit from the interest rate uptrend and are trading at 7.5-8.0x FY23E PER, below 8.7x for TTB.