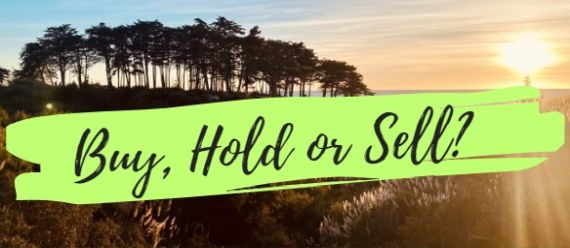 UOB KAYHIAN

UOB KAYHIAN

2H23 Market Strategy

Still The Place to Be

We have moderated our end-23 STI target to 3,240 due to potential economic headwinds and contraction of global trade, which could negatively affect Singapore's open economy. However, we highlight that the STI's valuations are inexpensive, trading at a 2023F PE of 10.7x, P/B of 1.0x and yielding 4.5%. Our key focus stocks for 2H23 are CLI, GENS, KEP, LREIT, MLT, OCBC, SATS, SE, STM, ST, WIL and YZJSGD. In the small-cap space, we like CVL, CSE and LHN.

Banking – Singapore

2Q23 Results Preview: Steady And Sturdy

Banks' 2Q23 earnings were powered by strong yoy growth in net interest income, robust net trading income and disciplined cost containment. Asset quality and credit costs remain benign. We forecast net profit of S$2,466m for DBS (+31% yoy but -4% qoq) and S$1,722m for OCBC (+16% yoy but -8% qoq).

Our top picks are OCBC (BUY/Target: S$17.50), followed by DBS (BUY/Target: S$41.50). OCBC provides attractive 2023/24 dividend yield of 5.9%/6.3%. Maintain OVERWEIGHT.

LIM & TAN

LIM & TAN

Keppel Corporation ($6.86, up 1 cent) reported that together with Mitsubishi Power Asia Pacific and Jurong Engineering consortium, has broken ground for the Keppel Sakra Cogen Plant (KSC Plant), Singapore's first hydrogen ready cogeneration plant today. Located in the Sakra sector of Jurong Island, the KSC Plant will be a 600MW state-of-the-art, advanced combined cycle gas turbine (CCGT) power plant.

The groundbreaking of the KSC plant comes on the back of Singapore identifying hydrogen as a major decarbonisation pathway to support Singapore's international climate commitment to achieve net zero emissions by 2050. The KSC Plant is designed to be able co-fire with 30% hydrogen content and has the capability of shifting to run entirely on hydrogen in line with the decarbonisation of Singapore's power sector.

Keppel Corp's market cap stands at S$12.1bln and currently trades at 13- 14x forward PE and 1.1x PB, with a dividend yield of 4.8%. Consensus target price stands at S$7.56, representing 10.2% upside from current share price. We maintain an "Accumulate" rating on Keppel Corp.

Singapore Airlines ($7.38, down 8 cents) highlighted that in June 2023, the Group saw strong passenger traffic and load factors across all route regions. This was due to the robust demand for air travel during the mid-year school holidays and the start of the summer travel season.

The SIA Group passenger traffic grew 34.8% year-on-year, outpacing the capacity expansion of 27.2% compared to a year ago. Consequently, the Group's passenger load factor (PLF) increased 5.1 percentage points year-on-year to reach a monthly record of 90.6%. SIA and Scoot posted record monthly PLFs of 89.7% and 93.6% respectively. Both airlines carried a combined 2.9 million passengers (+50.4% year-onyear) during the month.

SIA's market cap stands at S$21.9 bln and currently trades at 9.4x forward PE and 1.1x PB, with a dividend yield of 4.9%. Consensus target price stands at S$6.65, representing 10% downside from current share price. We maintain SIA at a HOLD following the recent ramp up in share price. Even though fundamental remains sound and market continues its recovery trajectory, we believe the recent rise in share price have captured most of the recovery. As we expect fare prices to normalize next year as revenge travel slowly subsides, SIA would be hard pressed to maintain it's FY2022's performance.

MAYBANK KE

MAYBANK KIM ENG

Genting Bhd (GENT MK)
Fancy the MYR? Then BUY

GENT Maintain BUY with a lower MYR5.36 SOP-TP (-4%) Although we trim EPS estimates by 4-24% and SOP-TP to MYR5.36 from MYR5.61 on slower-than-expected recovery at GENM and GENS, we maintain our BUY call on GENT. While we continue to like it fundamentally as a post-COVID recovery play, more than a decade of historical data tells us that the recovering MYR is a share price catalyst. GENT now scores higher in our proprietary ESG scoring methodology at 59 (46 previously).

Read more....

Farm Fresh Berhad (FFB MK)

A tale of two halves

TP lowered to MYR1.20, maintain HOLD Cost challenges are expected to persist in the near term but stable product demand, product price hikes and softening raw material costs in 2HFY24 should drive stronger earnings HoH. We lower FY24E-FY25E earnings estimates by 11%-21% but leave FY26E unchanged. Pegging the stock to the consumer sector CY24 PER of 24x, our TP is revised to MYR1.20 (-40sen, vs. 26x CY24E previously).