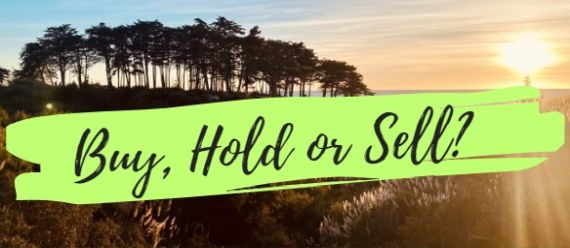 CGS CIMB

CGS CIMB

Hana Microelectronics

Looking beyond the trough

■ We project Hana's core net profit to improve 38% qoq to THB406m in 2Q23F on the back of higher capacity utilisation and favourable FX movements.

■ Increasing the level of silicon carbide output was constrained by equipment bottlenecks in 2Q23. We expect this to improve by 4Q23F.

Core business to improve sequentially in 2Q23F We project revenue to rise 5% qoq to THB6.78bn in 2Q23F driven by higher demand seasonally and improved factory operations in China. We expect sales in integrated circuit (IC) packaging segment to recover more meaningfully in 2Q23F at 6% qoq to THB2.2bn (-15% yoy) compared to the printed circuit board assembly (PCBA) business at +4% qoq to THB4.1bn (+17% yoy) as sales in mobile segment should bounce more strongly due to low base effect. We estimate core business GPM to improve from 10% in 1Q23 to 12% in 2Q23F due to favourable FX movements (the baht depreciated 1.7% qoq against the US dollar in 2Q23), lower electricity price and higher capacity utilisation rate. We expect core NP to fall 33% yoy but rise 38% qoq to THB406m in 2Q23F.


Consumer Staples - Overall

Weaker-than-expected consumption recovery in Jun

■ 1H23 social retail sales were up 8.2% yoy to Rmb22.76tr (vs. +9.3% yoy in 5M23).

■ Jun 23 social retail sales were up 3.1% yoy (vs. 12.7% yoy in May 23), below market expectations of 3.5% yoy, indicating a more moderate recovery.

■ Online consumption of goods grew 10.8% yoy in 1H23, accounting for 26.6% of total retail sales (vs. 25.6% in 5M23), indicating online is gaining market share.

■ Our top picks for the consumer sector are China Resources Beer (CRB), Moutai, Trip.com, Anta and Jiumaojiu (JMJ).

MAYBANK KIM ENG

MAYBANK KIM ENG

Singapore Banks

2Q23:What to expect

Slowing momentum. Cautious guidance

UOB is set to report 2Q23 on 27 Jul, DBS 03 Aug and OCBC 04 Aug. While NII should continue to see YoY growth, we expect the sequential deceleration seen in 1Q23 to deepen from higher funding costs and lower loan volumes. NoII could grow faster QoQ from improved wealth management income as customers take on more risk in volatile markets. While PPOP should see positive momentum from better opex management, earnings are set grow negatively QoQ from higher provisioning. 2Q23 asset quality likely remains benign, but we expect a more cautious tone in Management guidance for 2H23. Potential upside surprise expected from OCBC from better insurance income, while UOB may see downside risks for FX translation from ASEAN markets. Maintain NEUTRAL.

Grab Holdings (GRAB US)

Focus on growth

1H23 results preview: narrower adj.EBITDA losses We estimate 1H23 GMV (2Q results due Aug-23) will fall by a slight 2% YoY to USD9.96b as recovery in the mobility business largely offset weakness in delivery due to normalisation post-Covid-19 and financial services (currently focuses on off-platform transactions - buy now, pay later) that are contribution negative. We believe Grab was able to reduce incentives further and increase monetisation as competition eases. Hence, we estimate the adjusted EBITDA loss likely further narrowed to -USD106m in 1H23 from -USD233m in 1H22, tapering towards its breakeven target in 4QFY24E. Retain BUY and our SOTP-based TP of USD4.00.

CGS CIMB

Manulife US REIT

Asset devaluation, focus on financial metrics

■ MUST's independent portfolio valuation declined 14.6% from Dec 22 level.

■ Gearing up to 57%, slight breach of unencumbered leverage ratio covenant.

■ Reiterate Add rating with a lower DDM-based TP of US$0.41.

MUST's post-revaluation leverage could rise to 57%...

MUST announced yesterday that independent valuations for its portfolio of assets have been lowered by 14.6% (US$279.95m) vs. Dec 22 levels, to US$1.633bn, as at Jun 23. While we are surprised at the extent of the write-down, MUST indicated that the valuers have adopted higher discount and terminal cap rates, in the face of a challenging office market. An estimated 60.3% of the valuation decline comes from five properties – Figueroa, Michelson, Exchange, Penn and Phipps. MUST's post-revaluation aggregate leverage rises to 57% while its adjusted ICR is at c.2.6x, as at Jun 23. However, as the decline is due to circumstances beyond the control of the Manager, MUST is not considered to be in breach of the aggregate limit under the Property Funds guidelines.