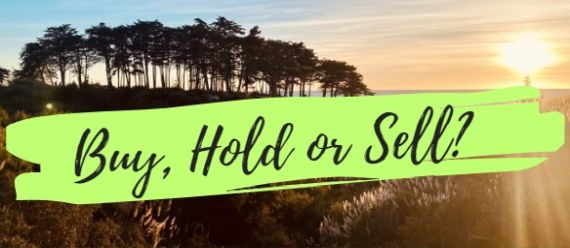 CGS CIMB

CGS CIMB

Centurion Corporation Ltd

For a good night's sleep

■ CENT is riding on favourable industry dynamics post-border reopening, amid ongoing regulatory reforms to improve migrant worker housing standards.

■ We see PBWA supply tightness in Singapore persisting in the medium term, potentially enabling its QBD lease extensions beyond current lease terms.

■ Initiate with Add and a TP of S$0.58. Re-rating catalysts include higher dividend payout and successful capital recycling strategy execution.



Alibaba Group

Easing regulatory environment

■ On 7 Jul, the People's Bank of China (PBOC) had proposed a fine of Rmb7.12bn on Alibaba's affiliate Ant Group, following a regulatory crackdown in late-2020.

■ The PBOC also stated that most of the significant issues in the financial business of platform enterprises have been rectified.

■ On 12 Jul, China's National Development and Reform Commission (NDRC) praised Alibaba and other platform firms for contributions towards technological innovation.

■ We view these developments as a positive sign of an easing and normalisation of the regulatory environment for the Internet service industry in China.

■ We believe Alibaba will be a key beneficiary of an easing regulatory environment. Reiterate Add.

UOB KAYHIAN

UOB KAYHIAN

Wilmar International (WIL SP)

2Q23 Preview: Challenging Quarter

Wilmar is scheduled to release 1H23 results on 11 Aug 23. We are expecting core net profit of US$280m-320m (vs 2Q22: US$477m and 1Q23: US$382m). 2Q is usually the weakest quarter for Wilmar. There were also some hedging gains in 2Q22 as reported by YKA. After our recent trips to China and Indonesia, we revised down our expectations on YKA and tropical oil contributions. This led to a 7% earnings cut for 2023F. Maintain BUY and lower target price to S$4.35 (from S$5.50).

Aviation – China

Airlines: Three Major Airlines Still Loss-making In 2Q23

Based on their respective preliminary earnings guidance, all three major Chinese airlines were still loss-making in 2Q23, missing our expectations of a turnaround in 2Q23. Excluding one-offs and forex losses (seen by all three airlines), CSA and Air China were closer to breakeven. Now expecting earnings to turn around in 3Q23, we cut our 2023 earnings estimates for all three airlines. Maintain UNDERWEIGHT with Air China (753 HK/BUY/Target: HK$6.32) being our preferred pick.

MAYBANK KIM ENG

LIM & TAN

Malaysia Property

Johor returns to the spotlight

Johor-Singapore special economic zone in the making We are positive on the potential establishment of a Johor-Singapore Special Economic Zone (JSSEZ) in Iskandar Malaysia (IM) which should create more job opportunities and commercial activities in the area. This, in turn, is expected to attract a larger population and drive demand for properties. Key beneficiaries of this potential development include UEMS, Sunway, E&O, ECW and AME Elite. While we await further details, we maintain our Neutral stance on the sector. Our BUYs: ECW, SDPR, SPSB.



Ho Bee Land ($2.01, down 2 cents ) wishes to inform shareholders of the Company that, based on the preliminary figures for the Group's unaudited financial results for the six months ended 30 June 2023 ("1H2023"), the Group expects to report an overall net loss for 1H2023. The losses are attributable mainly to fair value loss based on indicative valuations of the Group's portfolio of investment properties in London.

The fair value loss on the London portfolio is non-cash in nature and arose mainly due to higher capitalisation rates. Further details of the Group's financial performance will be disclosed when the Company announces its unaudited 1H2023 financial results via SGXNET on or before 10 August 2023.

At $2.01, market cap of Ho Bee Land is S$1.4bln, forward 12-mth P/E is 8.1x, current P/B is 0.34x, dividend yield is 4.0% and its net debt position of S$3,097mln equates to net gearing of 79%. According to Bloomberg consensus, there is one buy recommendation on the stock while the target price on Ho Bee is S$3.8, representing a potential upside of 88.2%. We maintain an Accumulate rating on Ho Bee Land due to its undemanding valuations and decent dividend yield and that the recent profit guidance is non-cash in nature.