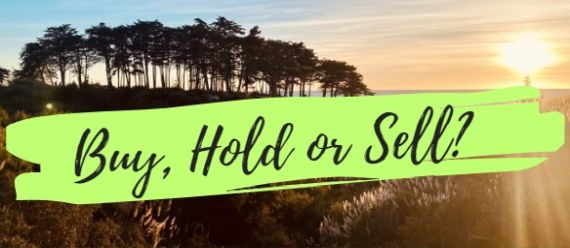 CGS CIMB

CGS CIMB

China Merchants Bank

Mapping the return to 2018's buffers

■ We see pressure on FY23F-25F PPOP eroding CMB's buffers of provisioning and NPL recognition back down to FY18's levels (Fig 23).

■ These buffers in FY22 equated to 96% of FY22 PPOP, the fourth highest of the banks we cover (Fig 15).

■ As CMB's P/Eg is a more stable valuation multiple than P/PPOPg (Fig 25), utilising these buffers can thus be critical in helping rerate CMB, in our view.

■ Reiterate Add rating, TP cut to HK$54.80 from HK$70.70, in part due to 2 – 6% lower FY23F-25F EPS forecasts.


Ping An Insurance

Navigating a 70% growth cliff

■ The acceleration of Ping An's 2Q23's individual first year premium (FYP) growth to 70% yoy (from 1Q23's 10%) beat our forecast of 50% yoy.

■ Given that 1Q23's 10% individual FYP growth led to 1Q23's 8.8% NBV growth, a 2Q23F NBV growth of more than 60% looks possible.

■ With the strong 2Q23 FYP growth, in part due to regulatory changes, we see risks of falling NBV growth yoy in both 3Q23F and 2Q24F. Reiterate Add.

UOB KAYHIAN

UOB KAYHIAN

ComfortDelGro Corporation (CD SP)

Inflection Point Fast Approaching; Upgrade to BUY

Rail ridership and P2P trips continue to improve towards pre-pandemic levels. For 2Q23, we expect earnings from the public transport and bus segments to trend upwards sequentially, backed by favourable tailwinds. Upgrade to BUY with a higher PE-based target price of S$1.41.

Tenaga Nasional (TNB MK)

Focus On Operational Efficiency As TNB Enters Mid-regulatory Cycle

TNB has received RM9b (out of RM10b) in imbalance cost pass-through to date. With this, together with declining coal prices and the government's commitment towards targeted subsidies, TNB is set to benefit from improving cashflow and balance sheet position. As TNB enters its second year of the regulatory period, the key focus is on operational efficiency. We understand that there is lower forced outage in 2Q23 for TNB Genco. Maintain BUY. Target price: RM10.40.

LIM & TAN

LIM & TAN

IREIT Global ($0.425, unchanged), a Europe-focused real estate investment trust managed by IREIT Global Group Pte. Ltd. (the "Manager"), is pleased to announce that it has successfully closed the subscription period of its Preferential Offering (the "Preferential Offering") on 11 July 2023 to raise gross proceeds of approximately S$75.9 million, which will be used to mainly fund the acquisition of a portfolio of 17 retail properties located across France which are fully let to B&M France SAS ("B&M France"), a wholly-owned subsidiary of B&M European Value Retail (and together with its subsidiaries, the "B&M Group").

B&M Group is a leading European discount retailer that has been listed on the London Stock Exchange since 2014. The Preferential Offering Units (the "Preferential Offering Units") of 186,098,518 units will be made to existing Unitholders at a preferential offering ratio of 161 Preferential Offering Units for every 1,000 existing Units, at an issue price of S$0.408 per Preferential Offering Unit. The issue price represents a discount of approximately 9.6% to the volume weighted average price of S$0.451 per unit on 19 June 2023.

At IREIT's last close to 42.5 cents, market cap is $491 million and it trades at half its book value and its distribution yield is about 8%. Based on Bloomberg consensus target price of 52 cents, the 1 year potential return of IREIT global is about 21%. We maintain an "Accumulate on Weakness" rating on IREIT Global based on its attractive yield and decent upside potential.

Hotel Properties Limited ($3.86, down 1 cent) reported that that it has been notified by Mr Ong Beng Seng, Managing Director of the Company, that he has been requested by the Corrupt Practices Investigation Bureau ("CPIB") to provide information in relation to his interactions with Minister S Iswaran. Mr Ong has further updated the Board as set out below.

No charges have been filed against Mr Ong. He will be travelling from 14 July 2023 and will be surrendering his passport to CPIB upon his return to Singapore. He has been given a notice of arrest and has posted bail of $100,000. Mr Ong is cooperating fully with CPIB and has provided the information requested. As this is an ongoing matter, he is unable to provide further details at this point. He has undertaken to provide updates to the Board if there are subsequent material developments.

The Company will update on any material developments in respect of this matter. Hotel Properties Limited's market cap stands at S$2.0bln and currently trades at 22.7x forward PE and 1.2x PB, with NAV of $3.16 and dividend yield of 1.3% Consensus target price stands at $4.35, representing 12.7% upside to share price.