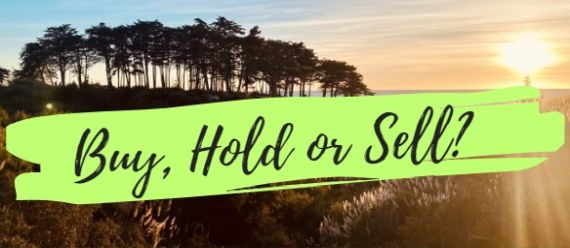 UOB KAYHIAN

UOB KAYHIAN

Banking – Singapore

Resiliency That Defies Gravity

The Fed has signalled another two rate hikes of 25bp each to bring Fed Funds Rate to 5.50% by end-23. Core inflation is receding very gradually and we expect interest rates to stay elevated till mid-24. Our top BUY pick is OCBC (Target: S$17.50) for its new dividend policy with payout ratio at 50%, focus on ASEAN and defensively low P/B of 0.99x. We also like DBS (Target: S$41.50) for excellence in execution and consistently delivering good results. Maintain OVERWEIGHT.

Industrial Automation – China

Component Names May Outperform Heading Into Results Period

Most leading automation names in China have resumed positive growth from a low base in May-Jun 23 after a brief correction in April, albeit at a slower pace. Component players are generally performing better than the market's previous expectations, while robots may disappoint due to EV clients asking for shipment delays. Heading into the results period, we now prefer Inovance for its resilient earnings growth, while Estun may take a back seat as the market continues to eye its 2Q delivery. Maintain OVERWEIGHT.

UOB KAYHIAN

LIM & TAN

Banking – Malaysia

Still Lacking Near-term Catalysts

Against a backdrop of continued NIM compression and moderating loans growth over the next two quarters, the sector's fundamental outlook remains fairly unexciting. Given the evolving global macroeconomic backdrop, banks are likely to remain cautious, removing any near-term credit cost tailwinds from potential net write-back in excess provisions. That said, downside is capped by relatively attractive valuations of -1SD to mean and dividend yields of around 5%. Maintain MARKET WEIGHT.

SGX (S$9.39, up 5 cents) released its market statistics for June 2023 and noted that securities daily average value (SDAV) climbed 14% m-o-m in June to S$1.2 billion, up 2% y-o-y, while total securities market turnover value was 3% higher m-o-m at S$23.7 billion. The benchmark Straits Times Index (STI) advanced 1.5% in June to 3,205.91. For January-toJune 2023, reinvested dividends boosted the STI's total return to 1.2%

At $9.39, market cap of SGX is S$9,981.6mln, trailing 12-mth P/E is 19.3x, current P/B is 6.7x and dividend yield is 3.4%. According to Bloomberg consensus, there are four buys, eight holds and three sell recommendations on the stock while the target price on SGX is S$9.81, representing a potential upside of 4.5%.

OCBC SECURITIES

LIM & TAN SECURITIES

Standard Chartered PLC (2888 HK) - Tapping into growth opportunities

At its recent investor seminar, SCB highlighted growth opportunities in key Asian markets & products. More specifically, focusing on its positioning to capture growth opportunities arising from China reopening, supply chain shifts, growth in affluent client base, digital & partnerships and in sustainable finance. Although the share price of SCB has risen 13% year to date (YTD), outperforming the Hang Seng Index by 20 percentage points (ppt), it has underperformed its peers. The stock is trading close to the bottom of historical range at 5.8x forward price-to-earnings (P/E). In terms of forward price-to-book (P/B), it is trading at an average level of 0.5x. SCB delivered a 11.9% ROTE in 2022. ROTE is guided to recover to double-digit level – i.e. approaching 10% in 2023 & exceeding 11% in 2024.

Within HK international banks, we prefer SCB on relative valuations & lower macro headwinds in key markets. SCB should have a cleaner credit cost situation as it has relatively more Asia & emerging markets exposures vs its peers. We lift our fair value estimate to HKD82.50 by rolling over estimates to 2024E with an unchanged valuation multiple of 0.6x forward P/B, implying +0.5 s.d. to historical average. BUY. (Research Team)

ComfortDelGro ($1.21, up 1 cent) and FairPrice Group are linking their rewards programmes so customers can consolidate their spending on daily essentials and gain access to tiered benefits, the companies said on Wednesday. The move comes as CDG's private mobility group and FairPrice's NTUC Link ink a memorandum of understanding. The collaboration will first focus on offering value through loyalty benefits, with plans to jointly offer door-to-door experiences related to transport and daily essentials in the future, said CDG Zig chief executive Stephen Chow.

Under the collaboration, enhancements will be made to CDG's Zig app and the FairPrice app by the end of the year. These will allow customers to track their in-app spending, points and rewards. Customers who unlock the joint-tiered benefits offered will also gain access to bonus points, vouchers and deals offered by both FairPrice and CDG. The programme will also use artificial intelligence to offer personalised discounts and offers tailored to customers' spending habits. Alvin Neo, FairPrice Group's chief customer and marketing officer, said that the partnership reinforces the group's mission to moderate the cost of living in light of protracted inflationary pressures.

The programme will also encourage customers to maximise savings when shopping in the FairPrice ecosystem, he added.

ComfortDelGro's market cap stands at S$2.6bln and currently trades at 15.2x forward PE and 1x PB, with a dividend yield of 4-5%. Consensus estimates stands at $1.37, representing a 14.2% upside to current share price. We continue to like CDG for its attractive valuations, increasing cash pile (33 cts/share) and a recovering Singapore segment. As such, we continue to maintain an Accumulate rating on ComfortDelGro.