• Australia has been enjoying a mining boom which will increasingly be driven by its exploration and mining of resources needed to fuel the global transition to electric vehicles and green energy.



•

On the Singapore Exchange, there is one Aussie company riding that boom -- Civmec. (There used to be another, AusGroup, but the company is under judicial management. Its long-running financial woes can be traced back to an ill-fated investment in a port made many years ago).



•

Civmec is a multi-disciplinary heavy engineering and construction company, serving not just the Energy and Resources sectors but also Infrastructure, Marine and Defence.



•

Its clients include heavyweights Rio Tinto, Glencore and BHP. Projects included constructing Australia's largest lithium hydroxide plant (Kemerton).



•

UOB KH has included Civmec (market cap: S$376 m) in its Alpha Stock Picks portfolio, flagging a potential upside of 65% from 74.5 cents to its target price of S$1.23.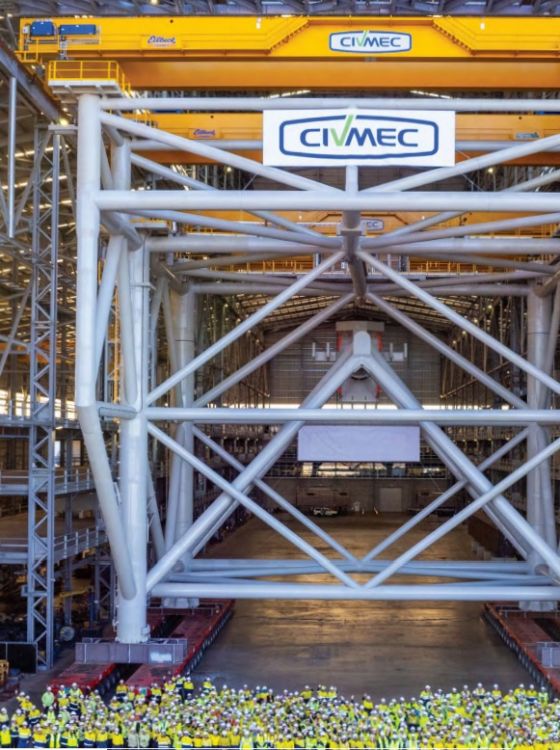 Photo: Civmec

Excerpts from UOB KH report
Analyst: John Cheong


• We expect Civmec to deliver a record earnings growth of 11% yoy in FY23 and a potential dividend surprise given a strong balance sheet, backed by a robust orderbook of around A$1.2b.


STRONG PIPELINE
"
Civmec sees a strong pipeline of new projects in the sectors it operates in and new opportunities in the green energy space.
"
-- UOBKH

9MFY23 earnings grew 20% yoy with net margin growing 1.5ppt yoy to 7.8%.

Civmec sees a strong pipeline of new projects in the sectors it operates in and new opportunities in the green energy space.


• Civmec successfully secured several notable contracts in 3QFY23. These are:

a) three contracts for Albermarle's Kemerton Lithium refinery trains 3 and 4,
b) additional fabrication work for the Iron Bridge magnetite project,
c) several contracts for the manufacture of dump truck tray bodies on the east coast of Australia, and
d) a time-critical contract to manufacture components for rebuilding a flood-damaged bridge.

• Outlook remains robust. Civmec continues to see strong tendering activity across all sectors. It continues to focus on securing good return projects, optimise workforce utilisation and maintain a strong, high quality orderbook.

Also, Civmec is increasingly regarded by its clients as the go-to contractor for reliable delivery and time-critical services.


• Maintain BUY with a target price of S$1.23, pegged to 11x FY24F PE (based on 1SD below five-year mean).

We have rolled over our valuation base year to FY24 from FY23.

We think Civmec's current valuation of 7x FY23F PE is attractive, given its strong growth profile of 10% three-year EPS CAGR for FY22-25 and huge orderbook.

Civmec's peers are trading at an average of 12x FY22F PE.


Share Price Catalysts
• Events:

a) Earnings surprise due to higher-than-expected contract wins and margin,
b) better-than-expected dividend, and
c) takeover offer by strategic shareholders given the high entry barrier of defence business.