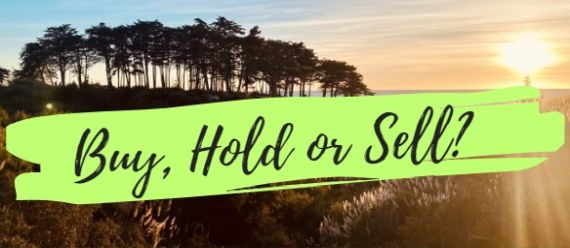 CGS CIMB

CGS CIMB

Seatrium Ltd

Favourable FPSO bidding landscape

■ We think tight global yard capacities have shrunk the number of bidders for the upcoming Petrobras FPSO P84/P85 tenders (c.US$3bn each).

■ Having won 80% of the FPSO contracts awarded since 2021, STM has a good chance of winning the bid for at least one unit, in our view.

■ We keep FY23F win target at S$7.6bn but raise FY24F order win to S$7bn (previously S$4bn), factoring the above. YTD order win stands at c.S$5.8bn.

■ STM is releasing its 1H23F results on 28 Jul. We will watch out for revenue potential as a combined yard, especially in ship repair, together with KOM.



Nanofilm Technologies Int'l Ltd

Profit warning issued

■ Nanofilm issued a profit warning today. It expects 1H23F revenue to decline by 34% yoy to S$73.0m.

■ Nanofilm also expects a 1H23F net loss of S$8.0m due to weak customer demand and ongoing expansion costs for new growth initiatives.

■ Nanofilm expects 2H23F revenue to be better than 1H23F's. The company also expects to remain profitable for FY23F.

■ The company has also deferred its previous FY25F revenue/net profit targets and said it will provide an update when there is better visibility.

■ 1H23F results will be released on 10 Aug 2023. Reiterate Reduce.

MAYBANK KIM ENG

MAYBANK KIM ENG

Digital Telecommunications (DIF TB)

Market price reflects no extension of tower lease

Fine-tuning forecasts beyond tower lease expiry We reiterate BUY on DIF due to 25% potential total return (9% FY23E yield and 16% upside to our new TP). We fine-tune our post-Sep 2033 revenue forecasts to factor in lower tower leases from TRUE, resulting in a drop in our DCF-based target price to THB12.6 from THB13.6.

If we had assumed i) no renewal of tower lease after the existing contract expires in Sep 2033 and ii) only four-year extension of fibre lease until FY47E, the fair value for DIF would have been only THB10.9/sh, on par with the market price.


Merdeka Copper (MDKA IJ)

ESG 2.0 review: Aiming for long-term sustainability

Below average ESG score Under Maybank's ESG 2.0 proprietary review, MDKA currently scores 36, below the 50 average on our ESG rating scale. We believe the company has a good sustainability policy, is constantly expanding its disclosures and is committed to reducing its emissions intensity. However, its 'E' rating on quantitative scoring weakened due to its new project development, which increased greenhouse gas (GHG) and energy intensity significantly in FY22. Maintain BUY as MDKA's diversified multi-assets with multiple operation and long-term growth projects should support long-term earnings growth from FY25E onwards.

LIM & TAN

LIM & TAN

Keppel Corporation ($6.47, up 2 cents) announced that through its Infrastructure Division, has secured contracts worth over US$70 million (approximately S$100 million) to provide long-term, recurring Energy-asa-Service (EaaS) to Republic Holiday Inn, Republic Suite Plaza and Estella Place in Ho Chi Minh City, as well as Grand Mercure Hotel & Resort in Quang Binh Province.

The contracts were signed today at the opening of a state-of-the-art, intelligent Operations Nerve Centre in Keppel's 64 hectare-integrated township, Saigon Sports City, which is being developed in District 2 of Ho Chi Minh City. Mr Nguyen Ky Phung, Vice Chairman of the People's Committee of Thu Duc City, Ho Chi Minh City and Ms Cindy Lim, CEO of Keppel's Infrastructure Division were also present at the contract signing and opening ceremony.

Keppel Corp's market cap stands at S$11.8bln and currently trades at 14x PE and 1x PB, with a dividend yield of 5%. Consensus target price stands at S$7.56, representing 17% upside from current share price. Keppel's EaaS enables businesses and building owners to enter a subscription into supply and service contract for energy usage and management without making significant upfront capital investments for the building's cooling, decarbonisation and smart energy management systems. This can achieve significant energy savings while reducing upfront, operations and maintenance costs. We thus maintain our "Accumulate on Weakness" rating on Keppel Corp (consensus target price of $7.56 implies a potential upside of about 8%).

The Board of Directors of Nanofilm Technologies International Limited / "Nanofilm"($1.34, unchanged) wishes to provide an update on the financial performance of the Group for the six-months ended 30 June 2023 ("1H2023") and the outlook for the financial year ending 31 December 2023 ("FY2023").

Based on a preliminary assessment of the information currently available to the Board, including the Group's management accounts (which have not undergone review by the audit committee or external auditors of the Company), it is anticipated that the Group will report a revenue decline of approximately 34% to S$73 million and a net loss of approximately S$8 million for 1H2023, as compared to the sixmonths ended 30 June 2022. The Group will continue to recognise a positive Earnings before Interest, Taxes, Depreciation and Amortisation ("EBITDA") for 1H2023. Weaker 1H2023 financial performance is attributable to the following, mainly market-related impacts:

Comments: Given that current consensus sales for FY23 and FY24 are $228mln & $300mln, while net profit forecasts are $36mln & $54mln respectively, given management's latest downward revisions, we see significant downside risks to consensus earnings forecasts. And considering that even before the significant earnings cuts needed after the latest profit warning, consensus target price of $1.23 is already 9% below Nanofilm's last closing price of $1.34, we thus fear that the most bearish broker (DBSV) target price of $1 currently on Bloomberg could materialize post this earnings warning from the board of directors. We thus downgrade our recommendation to "Sell" from "Hold".