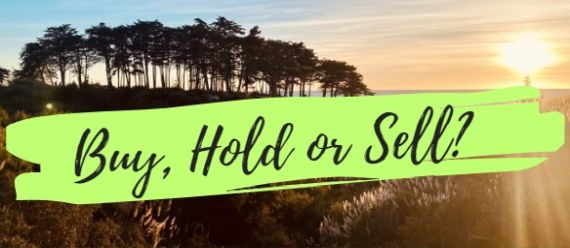 UOB KAYHIAN

UOB KAYHIAN

Land and Houses (LH TB)

Unexciting Presales And Earnings In 2Q23,

But This Will Improve In 2H23 In 2Q23, presales are expected to decrease to Bt4.6b (-38% yoy, -4% qoq), due to slowing presales in the low-rise segment. We estimate LH's 2Q23 core profit at Bt1.4b, down yoy but flat qoq due to vulnerable transfers and gross margin. However, performance is expected to improve in 2H23, as there are more upcoming project launches. Furthermore, we expect the scheduled sale of assets in 4Q23 to support earnings. Maintain BUY. Target price: Bt11.10.



Eco World Development (ECW MK)

Looking To Expand Landbank

ECW plans to use its share of the capital distribution (RM243m) for landbanking activities in Klang Valley and Johor, focusing on growth and expansion. Nevertheless, we still expect higher dividends in the future as the company strives to further improve its total dividend payout over time while expanding its business in the coming years. Maintain BUY. Target price: RM1.02.

CGS CIMB

CGS CIMB

Samsung Electronics

Memory recovery is still intact

■ SEC's preliminary 2Q23 OP was in line with Bloomberg consensus, but lower than our estimates due to larger qoq operating losses from its semi business.

■ We still expect SEC's blended DRAM ASP to rebound in 3Q23F, thanks to increasing DDR5 penetration.

■ Reiterate Add, with an unchanged SOP-based TP of W100k.

WHA Corporation

More than meets the eye

■ We estimate a 2Q23F core net profit of THB457.3m (-4.0% qoq,+57.9% yoy).

■ We raise our FY23F land presales forecast to 2,150 rai, from 1,750 rai previously, due to potentially stronger-than-expected demand in Thailand.

■ Maintain Add with a higher TP of THB5.38.

LIM & TAN

UOB KAYHIAN

The Business Times highlight Grand Banks Yachts ($0.32, up 1 cent) today and reported that when Covid-19 caused the shipyard in Pasir Gudang in Johor Bahru to close for 12 weeks in 2021, it might have sounded like a death knell for bespoke ship builder Grand Banks Yachts. Without the yard, there was no way for the mainboard-listed company to continue work on its current orders – let alone take on new ones.

But it turned out to be a blessing in disguise for Grand Banks, chief executive officer Mark Richards said. With the shipyard closed, the company had time to take a closer look at its processes, and retool itself for better efficiency.

"We've improved our quality-control process enormously, (and) restructured our whole production management," he said. Some of these improvements are reflected in Grand Banks' latest results. For the nine months ended Mar 31 (9M FY2023), the revenue of the luxury recreational motor yachts manufacturer rose 42.1 % to S$78mln, from S$54.9mln in the corresponding period the year before.

GBY's market cap stands at S$59.0mln and currently trades at 6.5x forward P/E and 0.9x P/B, with a historical dividend yield of 1.6%. We see positives in its 1) strong order book of S$178.0mln which provides revenue visibility for 1.5-2 years, 2) margins expansion to mitigate inflationary pressures, 3) net cash position of S$34.9mln in this current economic climate, and 4) potential doubling of dividends to 1.0 S cts for FY23F as GBY achieved its highest 9-month net profit in more than a decade. Going forward, we continue to anticipate margin acceleration over the next few quarters as GBY benefits from a 15% increase in boat base prices. We maintain a BUY recommendation on Grand Banks Yachts.

Aviation – Singapore

2H23: Continued Recovery Amid Macro Uncertainties

Air traffic is expected to recover further in 2H23 but air cargo outlook is likely to be subdued. We expect SIA and SIAEC to show improving profitability in 1QFY24 but SATS to report losses mainly due to a negative contribution from WFS. Maintain our MARKET WEIGHT on the aviation sector. Maintain BUY on our top pick SIAEC (Target: S$2.67). We expect near-term share price volatility for SATS (BUY/Target: S$2.99). Maintain SELL on SIA (Target: S$7.07) while expecting good 1QFY24 results.