UOB KAYHIAN

CGS CIMB

Banking – Singapore
Heightened Alert For Higher Interest Rates


Interest rates would be on an upcycle after QE Taper is completed by Mar 22. Our
analysis indicates that every 100bp rise in 3M SIBOR results in NIM expansion of
25bp for DBS, 13bp for OCBC and 16bp for UOB. We raise our earnings forecasts for
DBS and OCBC by 6% and 3% respectively for 2023 and expect earnings growth of
16% and 10% in 2024. BUY DBS (Target: S$40.28) and OCBC (Target: S$16.12) for
2023 dividend yield of 4.5% and 4.8% respectively. Maintain OVERWEIGHT.

Grand Venture Technology Ltd
Announced 2 acquisitions in Dec 2021


■ Grand Venture Technology Ltd (GVTL) ended 2021 with 2 new acquisitions
(Formach and J-Dragon) that adds new capabilities and production capacity.
■ We think investors can expect more acquisitions in FY22F as the company
remains steadfast in its expansion drive.
■ To better reflect its growth focus, we switch to a P/E methodology and factor
in a base case profit contribution from J-Dragon for FY22F-23F.

MAYBANK KIM ENG

UOB KAYHIAN

Bermaz Auto Berhad (BAUTO MK)
Exciting days ahead


Maintain BUY and MYR2.25 TP
We remain positive of BAuto. Whilst its 3 franchises (Mazda, Kia & Peugeot) are delivering to expectation, the Kia brand offers the biggest spark and excites us most over the next 24 months; for its brand revitalization, exhilarating products pipelines and ASEAN exports aspiration. Overall, BAuto offers strong earnings growth, a solid balance sheet, net cash, decent dividend yields, management acumen and undemanding valuations. Our TP is pegged to 15x FY22-23 (mean).

STRATEGY – MALAYSIA
Alpha Picks: Embracing The High Beta Picks


Our Dec 21 portfolio outperformed the FBMKLCI (+13.4% vs +3.5%), mainly driven by our SELL call on Sapura Energy and inclusion of VS Industry in our BUY picks. Alpha Picks for Jan 22: CIMB, GENM, Mr DIY, MyEG, Sentral REIT and VSI. We remove Sapura Energy and add BUY-rated Mr DIY and Sentral REIT. Most of our Alpha Picks are high beta stocks that would gain when investors shrug off concerns over the
Omicron variant and refocus on the economic reopening.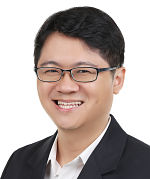 Check out our compilation of Target Prices