LIM & TAN

UOB KAYHIAN


Q&M Dental ($0.62, unchanged) recently disclosed that homegrown medical technology Company, Acumen Diagnostics Pte. Ltd. ("Acumen Diagnostics" or the "Company"), a 51%-owned subsidiary of Q&M Dental Group (Singapore) and 49% owned by Aoxin Q&M Dental, announced that its proprietary, locally-manufactured polymerase chain reacƟ on ("PCR") test kits Acu-Corona 2.0 and Acu-Corona Duplex are able to detect COVID-19 positive cases infected with the Omicron variant.

At $0.6xx, market cap of Q&M Dental is $599mln, FY20 P/E is 29.9x, current P/B is 5.3x, trailing 12-mth dividend yield is 5.6% and its net debt posiƟ on of $34.2mln equates to net gearing of 31%. As seen in our special report on Q&M dated 19-Aug-21, we are expecting its FY21 dividends to come in at $0.04 and this equates to an attractive dividend yield of 6.5%.

We are also forecasting Q&M Dental's FY21 net profi t to come in at $35mln (as compared to FY20 net profi t of $19.7mln) and this in turns equates to FY21 P/E of 17.1x. Coupled with the aggressive open market share purchases by its major shareholder Quan Min Holdings (which had accounted for a signifi cant part of total market transacted volume), this could suggest that Quan Ming Holdings believes that the share price of Q&M Dental is undervalued. We thus maintain our BUY recommendation.

Dairy Farm Int'l Holdings (DFI SP)

China Malaise Not Confined To The Tech Sector

The high base in 2020, which was positively affected by panic spending and government support, means that DFI has a tough act to follow. Increased levels of competition in China have hurt its key associate Yonghui, and positive yoy performances from some of its segments do not appear to be able to rescue its 2021 numbers. We believe 2021 earnings downgrades have hit a trough and investors should be rewarded over the next few months. Maintain BUY. Target price lowered to US$3.60.

DBS VICKERS

LIM & TAN

First Resources


Good chance to buy on dip

Investment Thesis

Share price has corrected by c. 20% in November, presenting a good buying opportunity. First Resources' (FR) share price correction in November is a good opportunity to revisit the counter. Amid a current high CPO price trend, we believe FR has room to deliver strong earnings in 4Q21 and 2022.

Maintaining our FY22 earnings forecast of U$146m (+8.6% yo-y). We maintain our FY22 earnings forecast despite the higher CPO selling price assumption, to buffer against any unexpected cost escalation especially on fertilizers. We forecast earnings to expand 8.6% y-o-y to US$146m in 2022.

YZJ Shipbldg SGD (S$1.32, up 3 cents) updated that the Proposed Spin-off and Listing (as previously announced on 29-Nov-21) will be conducted via the transfer of exisƟ ng investments from the Company to a newly incorporated company (the "Spin-off Group") and the proposed listing by introducƟ on of the Spin-off Group on the Mainboard of The Singapore Exchange Securities Trading Limited.

At $1.32, market cap of YZJ is S$5,186mln, trailing 12-mth P/E is 8.0x, current P/B is 0.7x, FY20 dividend yield is 3.4% and its 1H21 net cash posiƟ on of RMB5,764.5mln equates to 23% of current market cap. According to Bloomberg consensus, there are seven buy recommendations and the average of the various analysts' target price on YZJ is $1.70, representing a potential upside of 29%.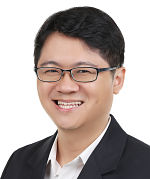 Check out our compilation of Target Prices