MAYBANK KIM ENG

MAYBANK KIM ENG

DBS Group (DBS SP)

Improving momentum

Regional recovery, new investments deliver growth

DBS' 9M21 PAT was ahead of MKE and Street, supported by provision reversals. The Group continues to have excess reserves that could potentially surprise earnings on the upside going forward. Operationally, we expect loans & fees – especially wealth, transaction banking and credit cards – to see rising momentum. Increasing investments in digital, AI, retail wealth as well as India and China geographically could create new pathways for higher ROEs in the medium term, in our view. Maintain BUY.





Prime US REIT (PRIME SP)

Strong Leasing And Reversions

Growth, better visibility from acquisitions PRIME's distributable income rose 11.3% YoY/12.1% QoQ in 3Q21, driven by the Sorrento Towers and One Town Center acquisitions. While occupancy was lower, leasing volumes jumped >250% QoQ at a strong +19.2% rental reversion. DPU visibility has improved from a 4.5-year WALE (versus 4.1 years in 2Q21), and 2.0% p.a. growth from its AUM, currently under-rented by 7.5%. We see better fundamentals as physical occupancy recovers in FY22, with catalysts from improving leasing momentum, and upside from acquisitions. Valuations are compelling at 8+% FY22 DPU yield, and 30+% upside to our USD1.10 DDM-based TP (COE: 8.2%, LTG: 2.0%).

UOB KAYHIAN

PHILLIP SECURITIES

Singapore Post (SPOST SP)

1HFY22: E-commerce Leading Recovery, Dragged Down By Conveyance Costs

SPOST's core net profit for 1HFY22 was up 19% yoy at S$37.4m, forming 49% of our FY22 forecasts and in line with expectations. Strong growth in earnings was led by the e-commerce and property segments. E-commerce-related revenue accounts for around 55% of total revenue while footfall and occupancy rates remain strong despite weak leasing sentiment. Conveyance costs remain high as the majority of international flights stay grounded. Maintain HOLD with a higher target price of S$0.75 (S$0.71).





CapitaLand Investment Limited-Capital recycling and recovery

9M21 revenue of S$1.6bn was in line, forming 74.3% of FY21e estimates.

Active capital recycling and inception of S$1.4bn in funds year-to-September grew 9M21 fund management fee-related earnings (+34%) and funds under management (+9%).

Lodging and retail recovering steadily, office and new economy resilient.

Maintain ACCUMULATE and SOTP derived TP of S$4.00, representing an 18.9% upside. CLI is trading at 16.7x P/E; we are forecasting FY21e dividend yield of 2.4%. Growth drivers for CLI include growth in FUM and keys signed, and c.43% of signed lodging units turning operational.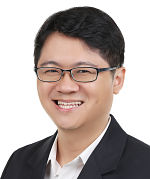 Check out our compilation of Target Prices