PHILLIP SECURITIES

UOB KAYHIAN

United Overseas Bank Limited

Stable recovery

SINGAPORE | BANKING | 3Q21 RESULTS

 3Q21 earnings of S$1.05bn in line with our estimate. 9M21 PATMI is 73% of our FY21e forecast.

 NIMs eased 1bp QoQ to 1.55%, though NII grew 2% in the same period. Guidance of stable NIM for FY21e unchanged. Impairment provisions of 20bps below our forecast of 30bps in FY21e credit cost.

 Maintain ACCUMULATE with unchanged target price of S$29.00. Our FY21e estimates unchanged. Recovery path for UOB is on track. Potential upside surprise includes GP writebacks and special dividends.

NetLink NBN Trust (NETLINK SP)

1HFY22: Within Expectations; Resilient Fibre Connectivity Demand

NetLink grew 2QFY22 core net profit by 30% yoy and 12% qoq to S$27.7m on higher NBAP and diversion revenue, as well as lower finance cost. This brings 1HFY22 core net profit to S$52.5m (+17% yoy), in line with our estimates. Netlink declared 1HFY22 DPU of 2.56 S cents and we expect full-year DPU of 5.1 S cents. We downgrade the stock from BUY to HOLD as it is trading close to our DCF-based target price of S$1.08. The stock offers sustainable dividend yield of 4.9% for FY22-24.

UOB KAYHIAN

UOB KAYHIAN

Oversea-Chinese Banking Corp (OCBC SP)

3Q21: Pick-up In Loan And Deposit Growth

Earnings grew 19% yoy in 3Q21 and were slightly above our forecast. NIM was dragged lower by one-off factors, such as interest reversals from downgrades of secured consumer loans in Malaysia and lower gapping income. Loan growth has picked up in 2H21 and should sustain into 2022. Management guided high single-digit loan growth for 2022. OCBC provides attractive dividend yield of 4.2% for 2021 and 4.7% for 2022. P/B is low at 1.0x. Maintain BUY. Target price: S$15.35.

Venture Corporation (VMS SP)

3Q21: Results Below Expectations; Customer Demand Remains Healthy

3Q21 earnings of S$77m (-4% yoy/+3% qoq) missed our expectations by 7%, with 9M21 accounting for 68% of our 2021 estimates. The weaker-than-expected results are due to sporadic lockdowns and critical shortages of chips. VMS continues to see a strong customer demand. We expect the sequential improvement trend to continue, but at a lower magnitude. We trim our 2021 and 2022 EPS by 7%. Maintain BUY, and reduce target price by 7% to S$22.04 (pegged to +1SD, 19.5x 2022F PE).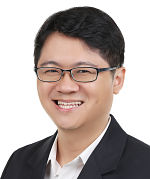 Check out our compilation of Target Prices