PHILLIP SECURITIES

UOB KAYHIAN

Keppel Corporation – Rival bid for SPH weigh despite strong 3Q21 performance

3Q21 net profit was a significant improvement YoY with improved performance in all its segments.

With the latest rival bid from a Temasek-backed consortium for SPH, we outline three possible scenarios that Keppel could undertake and the implications of all the different scenarios.Discussions on proposed Keppel O&M and SembCorp Marine combination and establishment of Asset Co progressing steadily. Timeline for a potential definitive agreement extended to 1Q22 from 4Q21.

Maintain BUY with unchanged SOTP TP of S$7.07. We valued the Group based on the four new segments unveiled during Vision 2030 to better reflect the Group's reporting segments going forward. Our TP translate to about 1.0x FY22e book value, in-line with its 5-year average. Catalysts expected from SPH resolution and a successful resolution to its O&M unit.

Alpha Picks: Short Financials, Removing Innotek And UMS, Adding iFast, Thai Bev, Civmec And Uni Asia

Our Alpha Picks portfolio marginally underperformed the STI, rising 2.9% mom vs the latter's 3.6% increase. For Nov 21, we advocate a tactical short on DBS and OCBC given Sea Ltd's materially higher weighting in the MSCI Singapore index by end-Nov 21. In addition, we remove Innotek and UMS and add iFast, Thai Beverage Civmec and UniAsia, with the latter two being recent initiations of coverage.

CGS CIMB

UOB KAYHIAN

Hongkong Land Holdings Ltd

Recentralisation to drive better operations

■ Since its announcement of a share buyback programme, HKL's share price is up 30%. 18% of its total repurchase budget has been used as of 1 Nov.

■ Central office rents are back at pre-financial crisis levels; we believe they are attractive enough for large corporations to return, leading to "recentralisation".

■ We believe its Central office vacancy reached a short-term peak, and could moderate as borders reopen over the next 6-9 months.

■ Reiterate Add with a higher TP of US$6.30, based on a narrowed 40% discount to NAV.

Mr D.I.Y. Group (MRDIY MK)

3Q21: Delivers On Earnings Despite Challenges

Mr DIY's 3Q21 earnings were within expectations despite restrictive lockdowns and a comparative high base that realised pent-up spending in 1H20. We believe that Mr DIY, with all its stores fully operational while achieving store expansion, is on track to record a record year in earnings. Producer price inflation appears manageable as well. We continue to like Mr DIY for its attractive growth and proven track record of established resilient earnings. Maintain BUY and target price of RM4.85.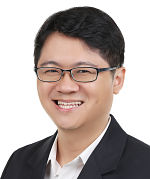 Check out our compilation of Target Prices