CGS CIMB

CGS CIMB

Keppel DC REIT

Low cost of funding supports acquisitions

■ 9MFY21 DPU of 7.4 scts (+9.7% yoy) is in line at 74% of our FY21 forecast.

■ The stronger results were driven by acquisitions, AEIs, and new leases.

■ Reiterate Add. KDC REIT's healthy gearing and relatively low cost of funding would provide it ample flexibility to accelerate its pace of acquisitions.

Mapletree Logistics Trust

Ramping up inorganic growth

■ 1HFY3/22 DPU of 4.334 Scts is in line with expectations, at 50.3% of our FY22F forecast.

■ Stable occupancy with stronger qoq reversions, active acquisition pipeline.

■ Reiterate Hold rating with a higher DDM-based TP of S$2.11.

UOB KAYHIAN

UOB KAYHIAN

iFAST Corporation (IFAST SP)

3Q21: Five-Year Plan Provides A Glimpse Of Upward Trajectory

Overall, iFast's AUA has continued to scale up at a faster-than-expected pace to S$18.38b (+46% yoy, +27% qoq), helping the fintech firm achieve greater operating scale. Net inflows of client assets remained healthy at S$0.87b in 3Q21, leading to net inflows of S$2.99b for 9M21. iFAST remains committed to its previously-stated group AUA target of S$100b by 2028, implying a CAGR of 27% over the next seven years. Maintain BUY with target price of S$11.50.

Gaming – Malaysia

A Rewarding Voyage Amid Endemic Shift

The gaming sector is set to generate meaningful capital appreciation from now till 2022 as Malaysia emerges from the COVID-19 pandemic. In particular, we foresee significant upside for the casino subsector as we roll over our target horizon to 2022, as various catalysts emerge, including the imminent opening of a world-class outdoor theme park, the initiation of ASEAN travel corridors, and vibrancy in the US market (including New York city's liberalisation). Maintain OVERWEIGHT.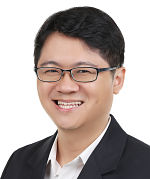 Check out our compilation of Target Prices