DBS VICKERS

UOB KAYHIAN

Singapore Retail Reits: A Year to Forget

Extension of current social restrictions for another one-month a near term dampener for retail S-REITs

More rebates expected to be offered but overall impact to be lesser than expected given that retail sales have generally rebounded y-o-y

Share prices likely have priced in an extension; minimal downside expected

Prefer FCT, LREIT and MCT

Wilmar International (WIL SP)

3Q21 Preview: Better Contributions From Up-Midstream Operations

Wilmar is scheduled to release its 3Q21 financial summary on 29 Oct 21. We are expecting a core net profit of US$450m-480m. Better performance is expected to come from plantation & sugar mills and feed & industrial products to offset the weaker margins of consumer products. Its 3Q21 performance is expected to be driven by higher ASP for CPO and sugar, and better soybean crushing margin in China. Maintain BUY. Target price: S$6.40.

CGS CIMB

China Sunsine Chemical Holdings

ASP uptrend points to a stronger 4Q21F

■ Rubber accelerator prices have seen a strong uptick over the past three months. This should bode well for Sunsine's profit spread in 4Q21F.

■ While 3Q21F net profit could show some qoq weakness, we believe Sunsine is on track to recording a 115% yoy net profit growth in FY21F.

■ Valuation is attractive at 2.5x FY22F P/E (ex-cash). Reiterate our Add rating with a higher TP of S$0.77.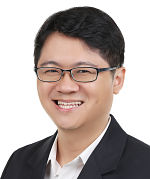 Check out our compilation of Target Prices