CGS CIMB

CGS CIMB

SingTel

Favourable deal for Optus towers


■ Singtel will sell a 70% stake in ATN to AustralianSuper for S$1.9bn, pegging ATN at 38x FY21 proforma EV/EBITDA, higher than Telstra's & US towercos.

■ Proceeds will allow Singtel to reinvest in its core business & drive new growth engines, while preserving operating cashflow for sustainable dividends.

■ Reiterate Add with S$2.90 TP. Singtel is our top Singapore telco pick.



IT Services

Grab call takeaways

■ We hosted Grab for investor's call. Topics discussed include Grab's superapp ecosystem, competitive landscape in Southeast Asia and future drivers.

■ A regional market leader in ride-hailing and online food delivery, Grab taps on a super-app strategy to spur growth and enhance economic viability in SEA.

■ Grab also shared its commitment to ESG where it seeks to achieve a "double bottom line" – both financial returns and delivering a positive social impact.

CGS CIMB

MAYBANK KIM ENG

ST Engineering

Acquiring cash generative tolling solutions

■ The US$2.68bn (S$3.62bn) acquisition of US TransCore (TC) could add c.S$118m to STE's net profit (7%) in FY23F.

■ The deal is not cheap, at 16.2x FY20 EV/EBITDA (STE: 13x) and 31x FY21F P/E (STE: 20x), but is in line with STE's plan to grow its smart city business.

■ TC is also cash generative with 25% EBITDA margin vs. STE electronics' EBITDA margin of 10-11% in FY19-20.

■ Completion will be by 1Q22F. We expect net gearing to rise to 1.5x but for STE to keep its target dividend payout (c.90% over past 5 years of S$0.15).

AIMS APAC REIT (AAREIT SP)

A Transformative Deal

Acquisition of Woolworths' HQ strengthens portfolio AAREIT has proposed to acquire Woolworths' Sydney HQ for AUD463.2m (SGD454.0m). It would be its largest acquisition to date, as it boosts AUM by c.27% to SGD2.2b and increases its Australian contribution from 21.8% to 38.4%. Post-deal, Woolworths will rank as its largest tenant at 15.7% of gross rental income, while DPU visibility rises from a longer 4.92-year portfolio WALE (from 3.98 years). Beyond a 4.7% DPU boost, longer-term upside could arise from potential development opportunities. Our forecasts and DDM-based SGD1.60 TP (COE: 7.6%, LTG: 1.5%) are unchanged pending deal completion expected in four weeks. AAREIT's liquidity has improved following its inclusion into the FTSE NAREIT Index. Valuations are undemanding at 6.9% FY22E DPU yield, and 1.0x P/B; BUY.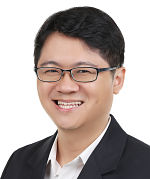 Check out our compilation of Target Prices