UOB KAYHIAN

UOB KAYHIAN

InnoTek (INNOT SP)

Gaining Traction In The EV, Healthcare And Consumer Industries

We are confident Innotek can achieve 28% yoy earnings growth for 2021, on the back of robust revenue growth in the auto segment of 45% yoy for 1H21. Also, winning new business in EV, healthcare equipment and gaming consoles should boost growth. Innotek's solid 1H21 earnings of S$7.2m (+94% yoy) was in line with our expectation, meeting 41% of our full-year estimate. Innotek currently trades at only 5x ex-cash 2022F PE. Maintain BUY and target price of S$1.20 (12x 2022 EPS).

Banking – Malaysia

Solid 2Q21 Underlying Performance

The sector delivered a solid earnings growth of 29% yoy in 1Q21. Pre-provision operating profit growth was also commendable at 7% yoy. Although credit cost is expected to rise hoh in 2H21, we think sector sentiment will remain positive well into 4Q21, supported by economic reopening on high vaccination rates, potential positive dividend surprises and attractive valuations (-1.5SD to mean P/B). Maintain OVERWEIGHT. CIMB is our top sector pick followed by RHB.

UOB KAYHIAN

MAYBANK KIM ENG

Gloves – Malaysia

2Q21: Slippery Road To Moderation

The 2Q21 reporting season saw slight sequential growth. It also signifies peak quarterly earnings. The road to moderation appears to be swifter than expected. Furthermore, we believe deferred capacity expansion and sub-optimal utilisation rates may not be fully factored in yet. This underlines possible further downside. We believe sentiment could be further weighed by disappointment to consensus expectations. Given the downside risks, we maintain UNDERWEIGHT on the sector.

Singapore Market

On to the next phase

EPS momentum slowing, but multiples set to expand

Singapore's easy EPS recovery is slowing. This helped drive one of the strongest YTD market re-ratings regionally. But, we think this is not the end. In past cycles, when earnings upgrades slowed, multiples expanded. Most of the STI sector PEs are below their 5-year mean. Growth markets – Indonesia, Thailand, Vietnam – are continuing to suffer from earnings uncertainty given slow vaccination progress. Singapore's earnings normalization is underway, and could be boosted by domestic re-opening. During GFC, PEs re-rated 91% from the bottom during the EPS normalization phase. Our new 12-month STI target 3,650 offers 18% upside. Top picks: AEM, AREIT, CD, CICT, DBS, ESR, FCT, OCBC, ST, UMS.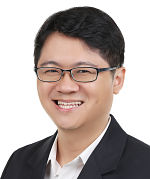 Check out our compilation of Target Prices