UOB KAYHIAN
CGS CIMB

Sembcorp Marine (SMM SP)

Things Can Only Get Better

We upgrade SMM to a BUY as we believe much of the negatives surrounding the company are priced in at current levels. Post its S$1.5b rights issue, SMM should be in better shape to weather market conditions over the next 12-18 months and hopefully enable it to garner new orderflow. Our new P/B-based target price of S$0.11 uses a 0.74x target multiple for 2022 which is a 30% discount to the company's past-five-year average P/B of 1.07x.

Yangzijiang Shipbuilding

Captain of the ship

■ YZJ has secured US$534m of new contracts, bringing YTD order wins to US$7.21bn and estimated order book to a record of US$9.18bn.

■ Near-term catalyst is clarity in debt investment division spinoff structure.

■ Reiterate Add and SOP-based TP of S$1.91.

CGS CIMB

CGS CIMB

Aztech Global Ltd

Opportunity to add on weakness

■ Aztech's share price has fallen 16.4% from its IPO price of S$1.28, and 15.7% from its 1H21 results announcement's closing price of S$1.27.

■ We think Aztech is currently managing the Covid-19 challenge and component shortages well though these do pose earnings downside risks.

■ Hence, we reiterate our Add call and TP of S$1.82 as we expect stronger 2H21F earnings to re-rate its share price.

Singapore Exchange

A SPAC-tacular initiative

■ SGX pulls ahead of regional rivals in allowing SPAC listings from 3 Sep.

■ Its SPAC framework has been revised to be more market-friendly, aligned closer to US SPAC listing rules, allowing a level playing field to entice listings.

■ Reiterate Hold. Incremental listing fees from SPACs are not likely to be material in the near term but add to SGX's long-term competitiveness.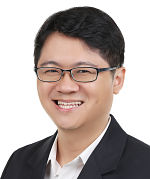 Check out our compilation of Target Prices